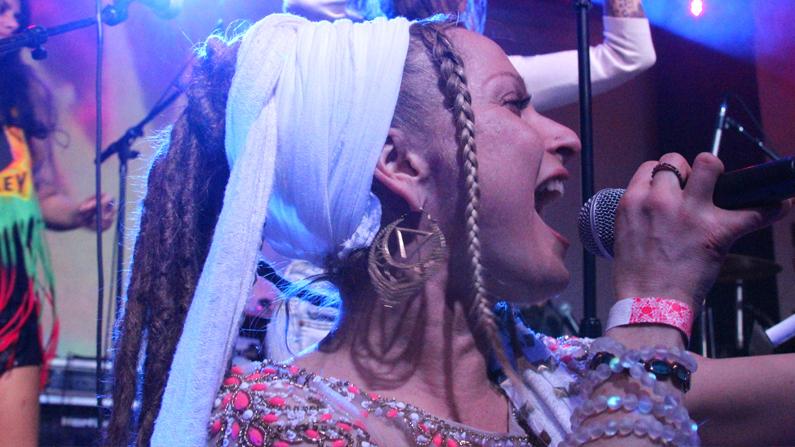 Schedule
Sunday
2:00pm-4:00pm
and Concert:
7:45pm-9:10pm
Bio:
Zahira, a cultured renaissance woman whose pure, powerful, and resonant voice has received rave reviews from fans and critics around the world. Her success as an internationally known vocalist, songwriter, and musician inspires people to be strong and positive, and she faces life every day with a special energy that lights up each stage she performs on. Zahira's original music combines elements of Soul, Dub, Reggae, World, Hip-Hop and EDM. She can be seen performing with her full band, electro-ensemble, acoustic or as a guest with artists: KRS-One, Indubious, Sol Seed, Rocker-T, Jah Levi, Mikey Pauker and more. Check out her uplifting music at (www.zahiramusic.com)
Workshop:
Sonic Chakra Attunement:
We will begin this workshop with a short guided meditation, with various sounds including, drone, bells, and water sounds, connecting with the illuminated awakened heart, Creator, Mother Earth, Sacred Directions, Higher Self and Guides. From that space we will move into an interactive experience using sound, breathwork and movement to cleanse and attune each chakra. This workshop is designed to empower all participants to activate their own healing gifts and bring balance to their mind, body and spirit.
Zahira's Website:
Zahira's Facebook:
Zahira's Electronic Press Kit: