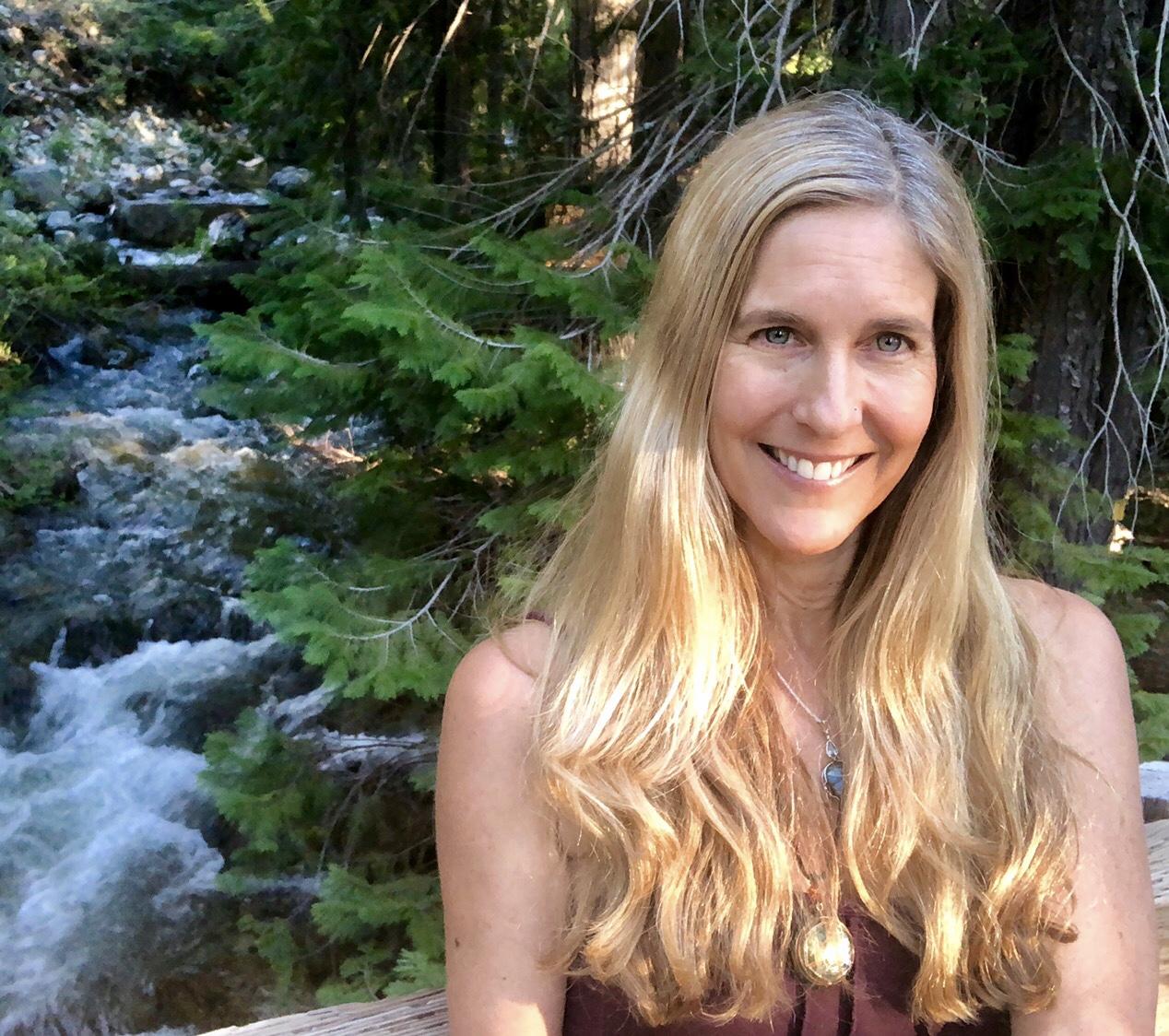 Mikayla Sophia Lev
Producer
Mikayla Sophia Lev is a Documentary Filmmaker, Earth Activist, Superfood Fairy, and an Event Producer. She is passionate about evolutionary new paradigm ways of living, from community building, to spirituality, health and nutrition and the healing arts. She has a deep love for nature, water protection and women's empowerment. She has traveled extensively and feels blessed to live in the presence of the sacred land of Mt.Shasta, California.
With her studies in yoga, breathwork, theta healing, Obsidian Womb wellness as well as her passion for ecstatic dance, and the priestess arts, her vision for G-Fest: Goddess Rising expanded to create a larger container for women's healing, expression, personal growth, leadership, and empowerment set within an atmosphere of celebration, ceremony, and connection.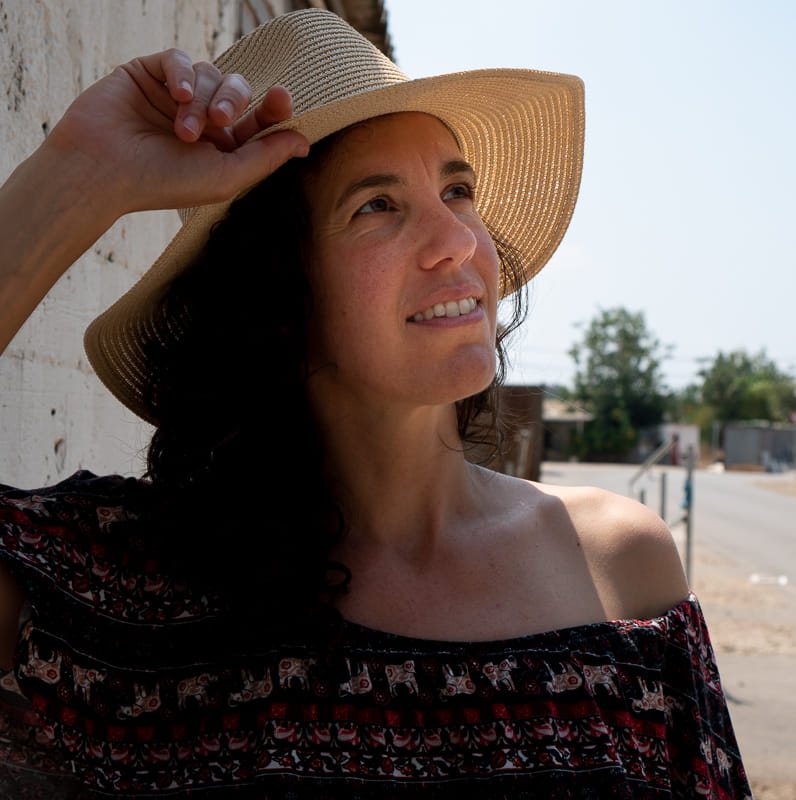 Meyrav Daon
Production Manager, Graphic Designer 
Born and raised in Israel, Meyrav grew up with a wide influence of music and culture. Upon moving to SF in 2007 she worked in Cafe Gratitude where she discovered the world of vegan & raw cuisine and her love for innovative recipes.  She worked in the cannabis industry for 7 years in the SF bay area, as a business owner and a medicine woman, creating healing hi-vibe products with a touch of ceremonial influences.
Meyrav was born to dance and loves to DJ, she is an artist and a graphic designer, loves to garden and play in the kitchen.
In 2020 Meyrav graduated from the IIN and is offering Integrative Health Coaching- to inspire, empower and support life transformations.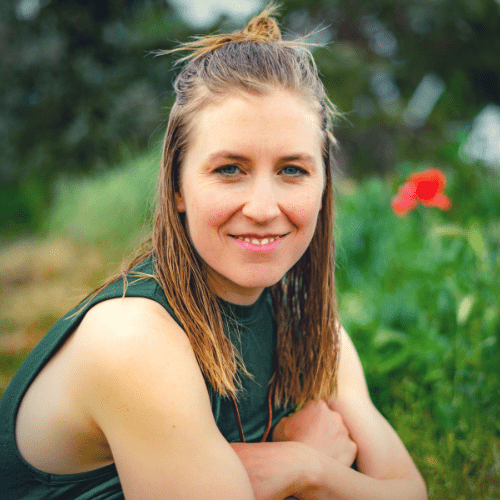 Aeiya RA
Assistant Producer, Main Stage MC

Aeiya Joy has been dancing to the beat of her own drum since she was a young child.  She is a Leader of Sophia Circle Journeys®, Sophia Code Initiate, Facilitator of free expression, Visionary, Web Weaver, Musician & Sound Healer and the Creatrix of Dragon Bodhi™.  She has taken on direction and production roles since 2011 when she started her first arts organization called Deep Roots. Though her beginning was in dance and the circus arts, she has also worked to create events for film, healing arts and music.
Aeiya has been initiating with Mount Shasta since 2016. This year, she finally answered the call to create a home here. She is grateful to serve the Divine while working with the G-Fest team and applying her production skills to this magickal gathering of goddesses.
As an embodied leader of the Way, Aeiya views every challenge as an opportunity for an individual to unlock their greatest potential for freedom, expression, vulnerability, embodiment and empowerment. As a Temple keeper, she offers sacred space for transformation, nourishment and deep rejuvenation.  Her exuberant energy creates a space for play, vibrancy and inspiration while activating ever-deepening levels of sovereignty for all who answer the invitation to join.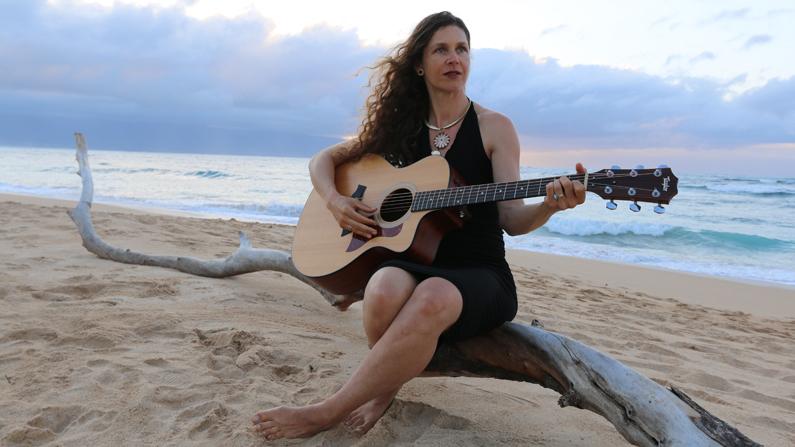 Sydney Leigh
Artistic Director
Sydney Leigh is a Musician, Sacred Activist, Wellness Coach and ceremonialist dedicated as a voice for the protection and healing of the lands and waters.  
As one of the original musical artists of G-Fest, she has partnered up over the years behind the scenes since 2019 wearing many hats as musician, MC, stage manager, assistant producer and now as artistic director. 
She is passionate about spiritual and personal growth work that elevates consciousness.  She has a deep love for the Classical Arts and has studied Indian and Western Classical music.  She has traveled far and wide to connect with Wisdom Keepers and community to co-create and share her musical landscapes.   
As Artistic Director of G-Fest, she supports the voices of womxn and music that carries a message of the upliftment for humanity and global change.  Her devotion lays in bringing the womxn of many generations to gather and share their voices while remembering their innate wisdom.  
She is based in Ashland, Oregon and is thrilled to travel deep in this next event with all of you.
You can find her music here: www.sydneyleighmusic.net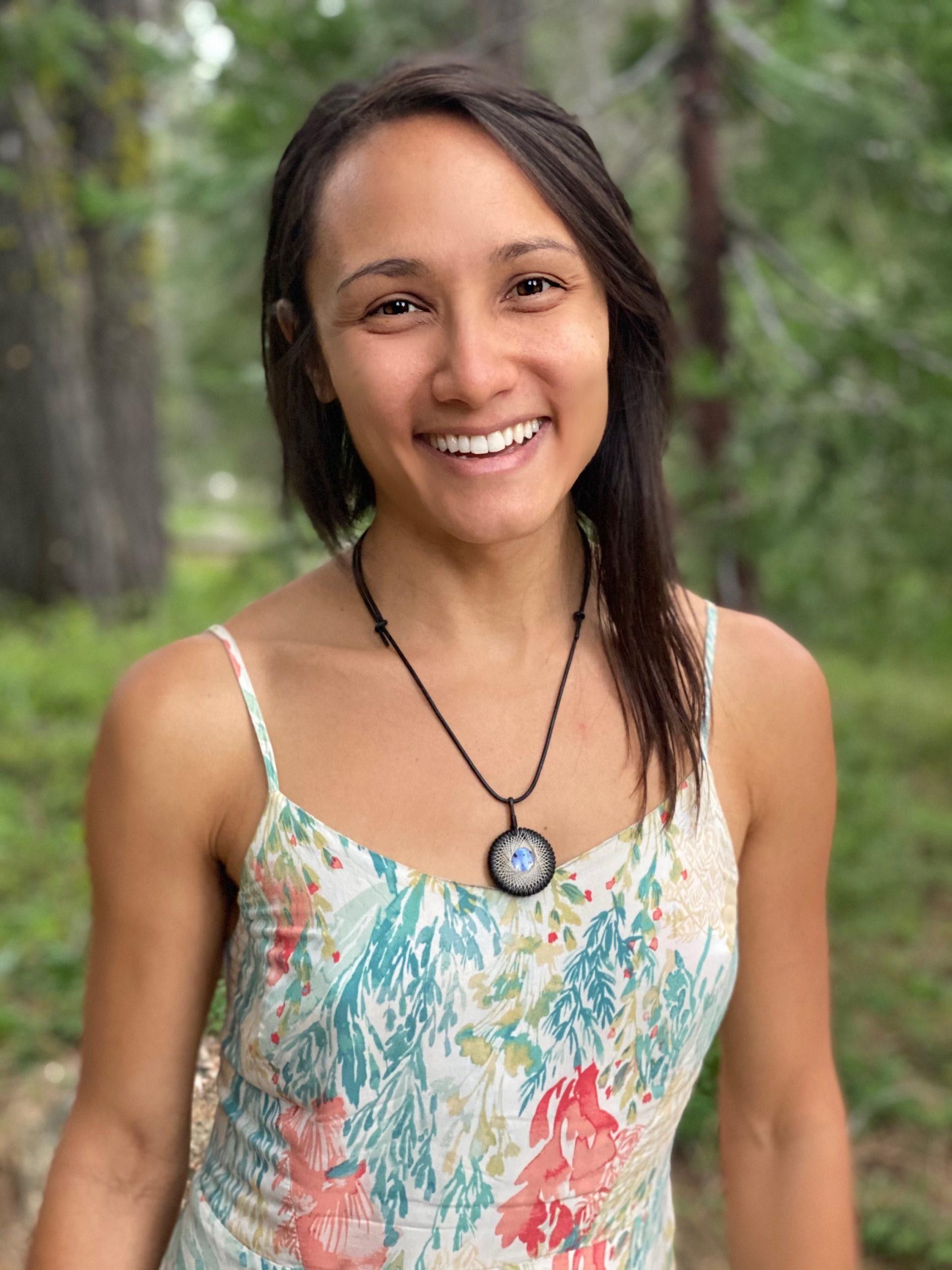 Nena Lamie

Kids Village Coordinator
Nena is a conscious after-birth guide with experience in program management and event production. She is also a visual artist and dancer. She earned her Bachelor's of Arts in Public Relations while performing with the Illinois State University's Gamma Phi Circus as an aerial acrobat. Nena has continued to study movement, birthwork, nutrition, energy work, and coaching modalities.
Nena recognizes that mothers are at the root of our existence. She has taken it upon her heart's calling to transform her career in support of mothers through her skills as an assistant, facilitator, and creator of space for emotional healing and transformation.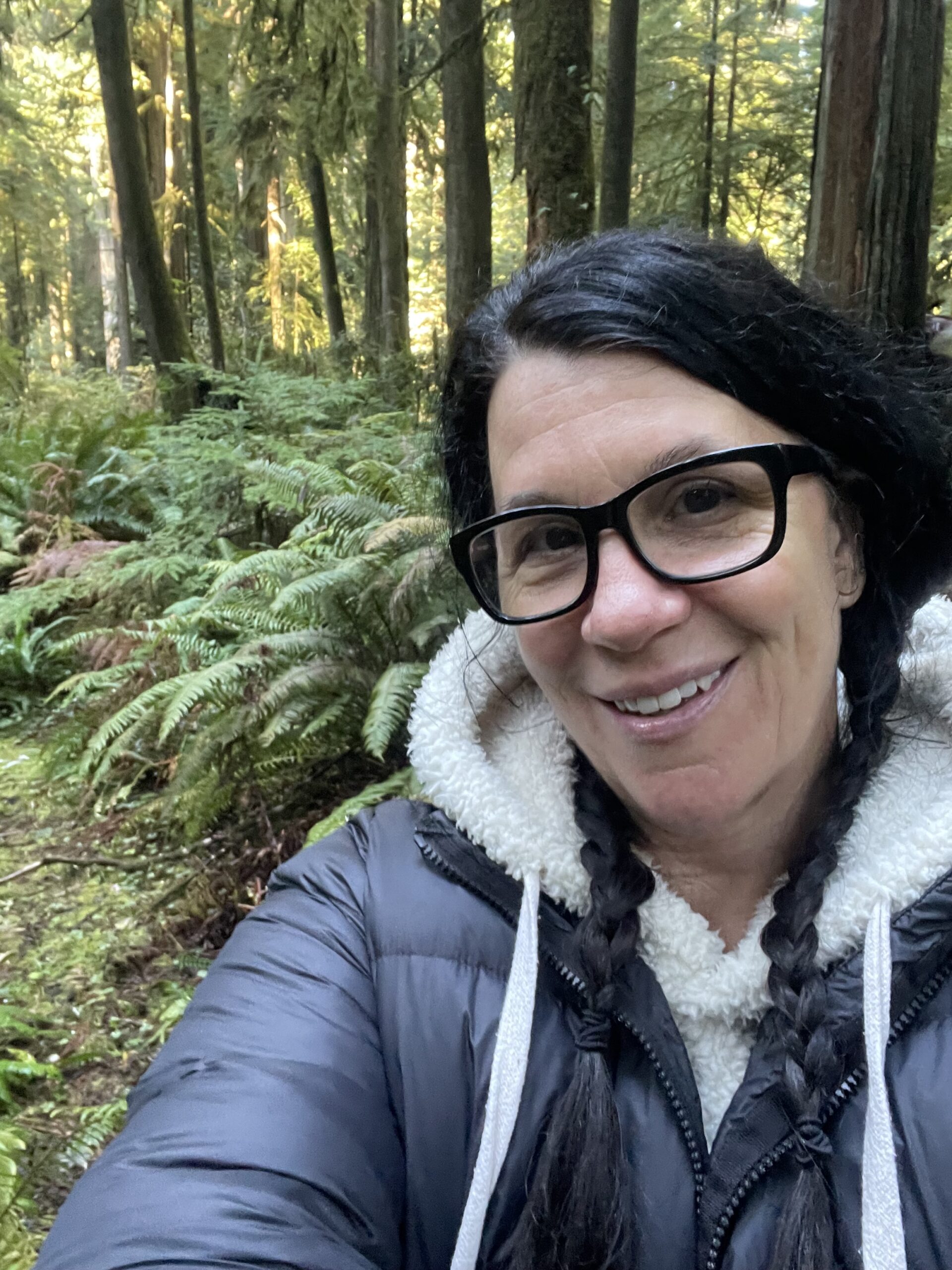 Melissa Mendoza

Work Exchange & Volunteer Coordinator
Born and raised in Los Angeles, CA. Melissa recently moved to Ashland after only visiting one time. She knew in her heart this is where she belonged.  She grew up with the love of dancing and can be spotted really close to any DJ booth dancing her heart out! Melissa has a deep love for hot yoga and practices almost daily. She has recently been learning how to cook and make lotions with THC and is having a blast doing it. Her favorite place is the Redwoods where she goes wandering the woods connecting with everything around her. She also loves to garden. Melissa's spirit animals are Bees and Giraffes.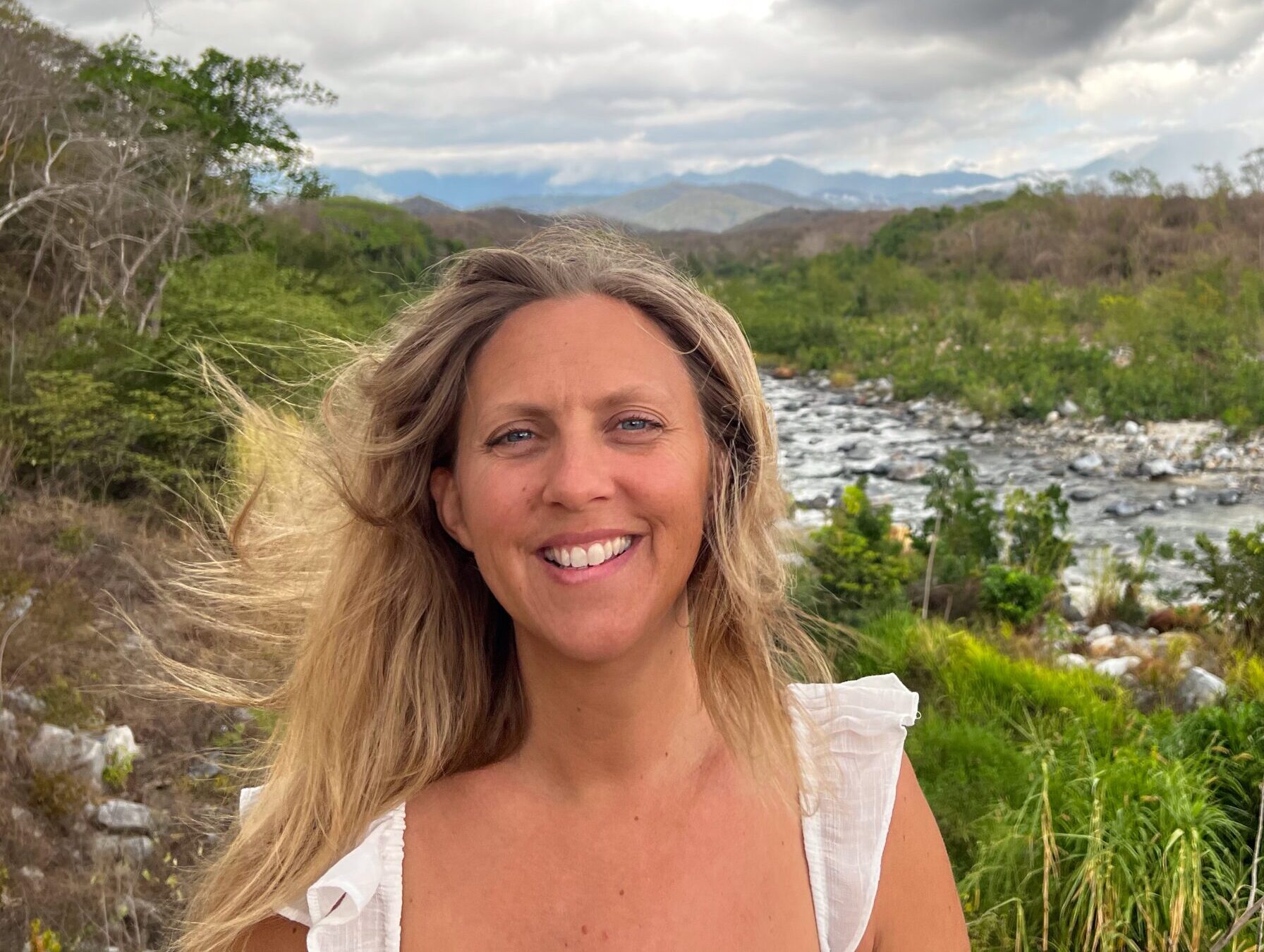 Sara Paul

Strategic Partners/Sponsors 
Sara Paul has over 20 years of experience in the hospitality and entertainment industry.  Her social impact marketing and branding company, 5 Carrots, has been transforming the health of Hollywood influencers since 2008. Sara is also a poet, mother, activist, producer, and healing artist. She enjoys singing and dancing for the health of it. Her poetry speaks to the rise of the divine feminine and the magic of the planet and the universe. After seeing films like Contact and the Abyss, Sara left her hometown in Pennsylvania and went to Hollywood to influence the masses through conscious media. She is a storyteller and a natural comedian, blessed with the gift of networking and web weaving. Her spirit animals include spiders, dragonflies, hawks, owls, butterflies, grasshoppers, praying mantis, and squirrels.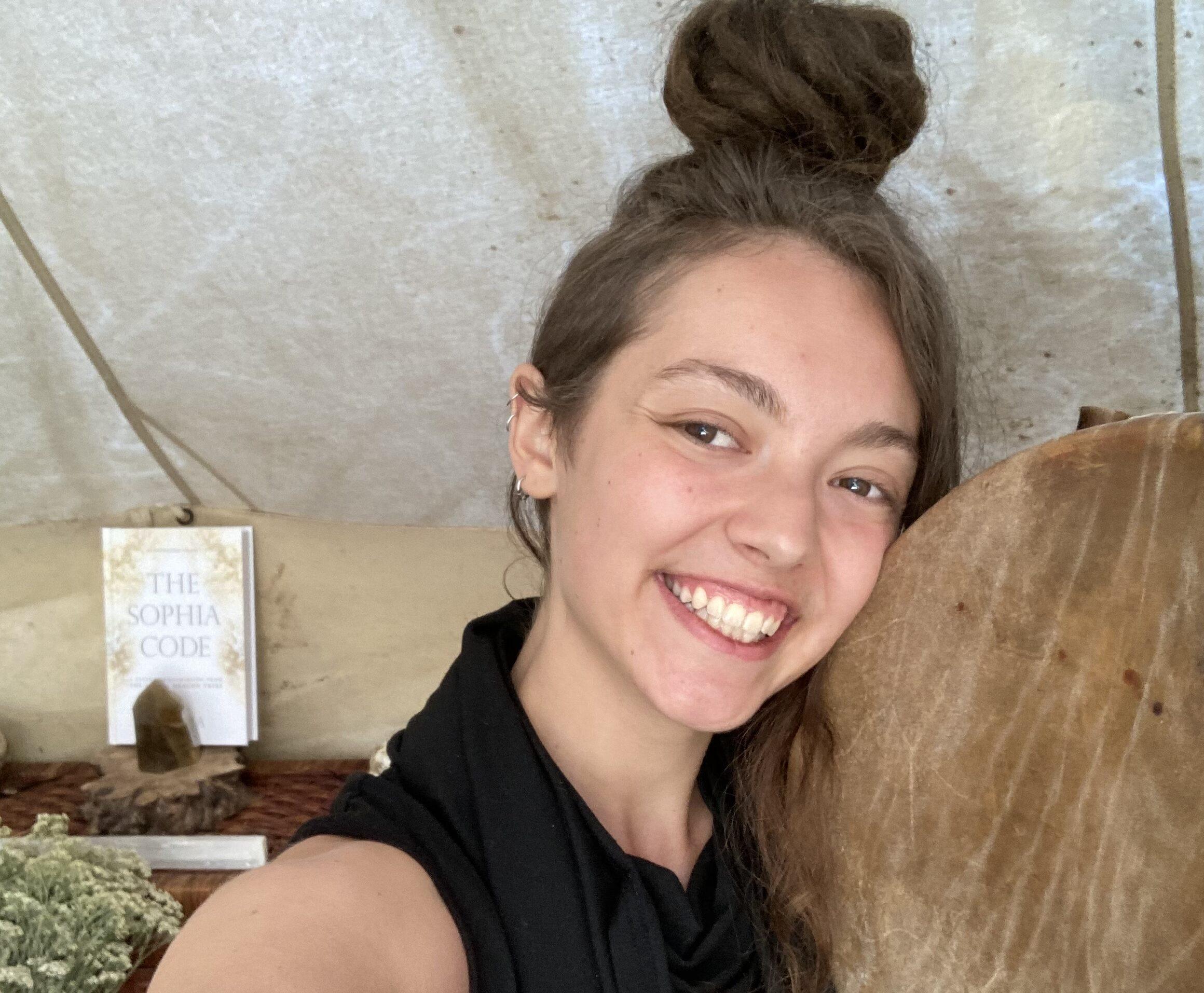 Antonia Songbird

Red Tent Creatrix
Antonia Songbird is an elemental priestess, songstress, devotional dancer, writer, tea server, earth activist, event producer, medicine steward and ceremonialist. She stands for the unspoken and devotes her life to the healing of humanity with the earth. 
She is passionate about creating safe containers for personal healing and collective awakening. She brings people together to support the raising of consciousness through interactive workshops, cacao ceremonies, song circles and tea pouring. She loves to hold space for the harmony to return between the elements and people; finding deep joy in supporting others to rise into their expressive nature and share their unique art and gifts. 
An entrepreneurial wizardress, Antonia founded Vibe Tribe Worldwide, an ever-growing event production and ceremony circle organization. She is a temple dancer within the group GodMa Rising. A musician known as Antonia Songbird,  you can find her holding weekly sacred circles as an active priestess serving the Goddess Temple of Ashland.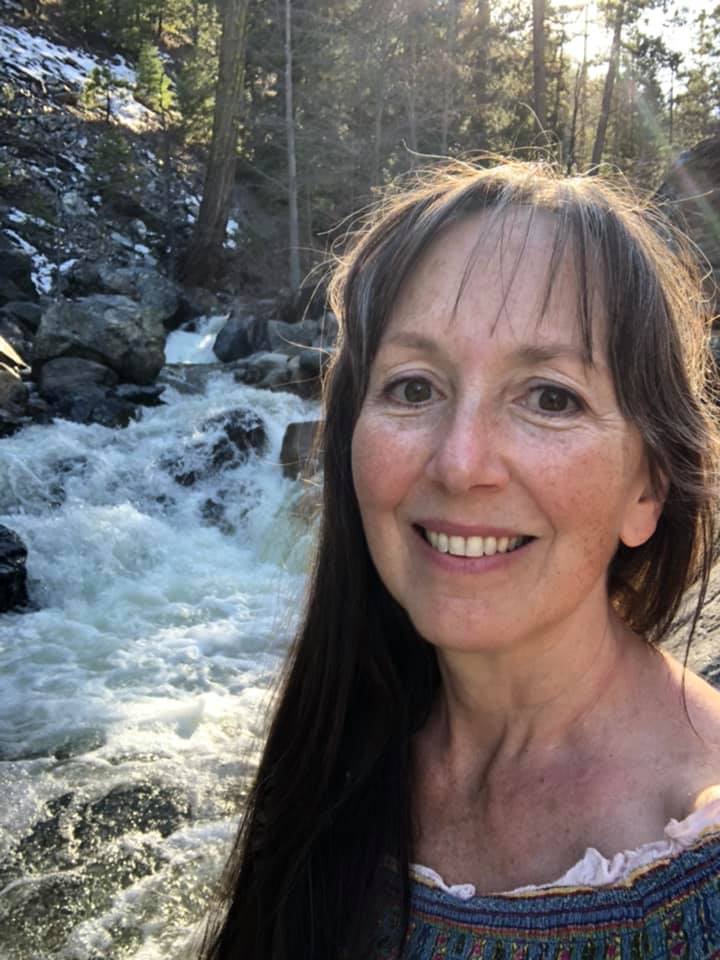 Elizabeth Diane
Graphic Designer, Web Designer, Advisor
Elizabeth Diane ("Lisa")  is an entrepreneur and designer, owner of Lucid9Design.com: visionary graphics, websites and sustainable home plans for the past 15 years.
It was through her lifelong passion for piano and architecture/sculpture that she eventually came to gain insight that life IS music in sacred geometric relationships, and that all sound and form is universal language… the basis of all information giving rise to reality.  This led to a greater interest in harmonic patterns for greater well-being and balance to body/mind/spirit and nature.  She began to apply this to her designs.
Her early roots were in the high deserts of Nevada, then living most of her life in the rainforests of the Pacific Northwest where she birthed her son, an event that catalyzed her own rebirth and awakening.  After a series of dreams of Mt Shasta, circumstance and synchronicity opened the door for Lisa to move to Mt Shasta where she lived her off-grid solar powered dream at the base of the mountain on 20 acres and built an earthbag dome.
She enjoys community building of sustainable structures and building community hosting ecstatic dance in Mt Shasta.  She loves bees and cares for hives with the intent of helping them thrive.  She makes Jun from honey to celebrate the bliss of the Apis mellifera bee-ings.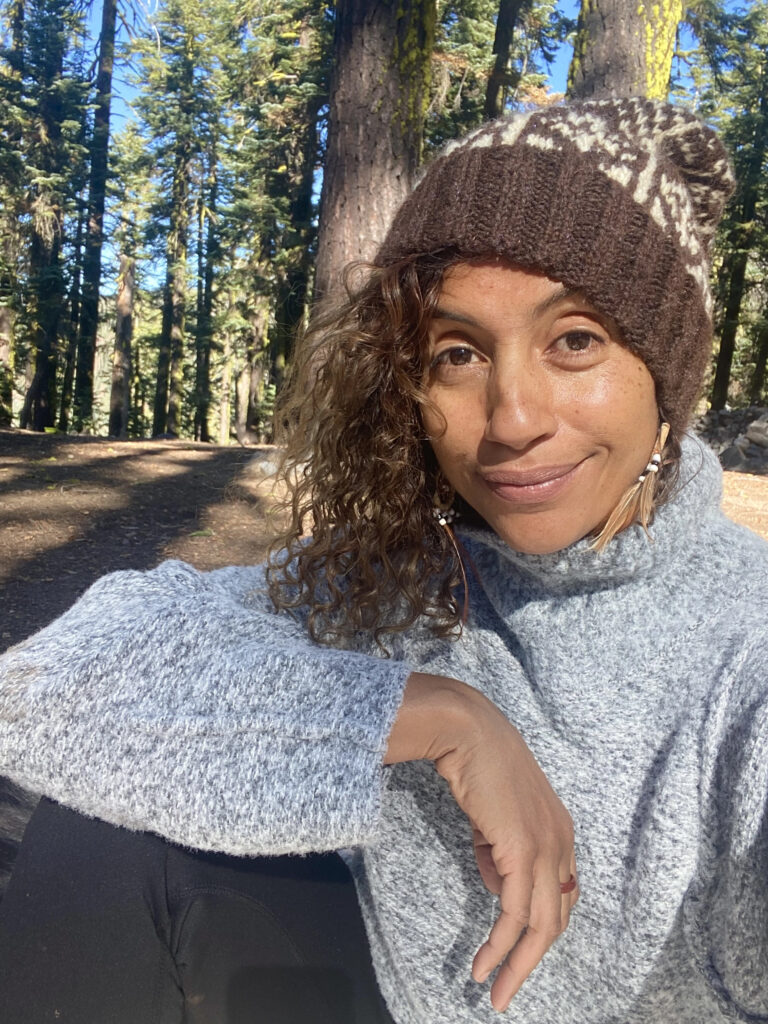 Aiyisha Castillo
Administrative Angel
Aiyisha's passion is supporting humans in building a deeper relationship to their body, mind and soul. She works from a framework that recognizes we are all brilliant and that sometimes this truth gets clouded by the programming that exists in this world. Aiyisha honors the intelligence of the inner child and the wisdom and guidance of her ancestors. She enjoys offering movement and dance therapy, breathwork, mindfulness practices and deeply intuitive bodywork. Aiyisha holds a master's degree in Somatic Psychology from the California Institute of Integral Studies in San Francisco. She also holds a degree in Child Development; she is a yoga teacher and a Certified Massage Therapist from National Holistic Institute.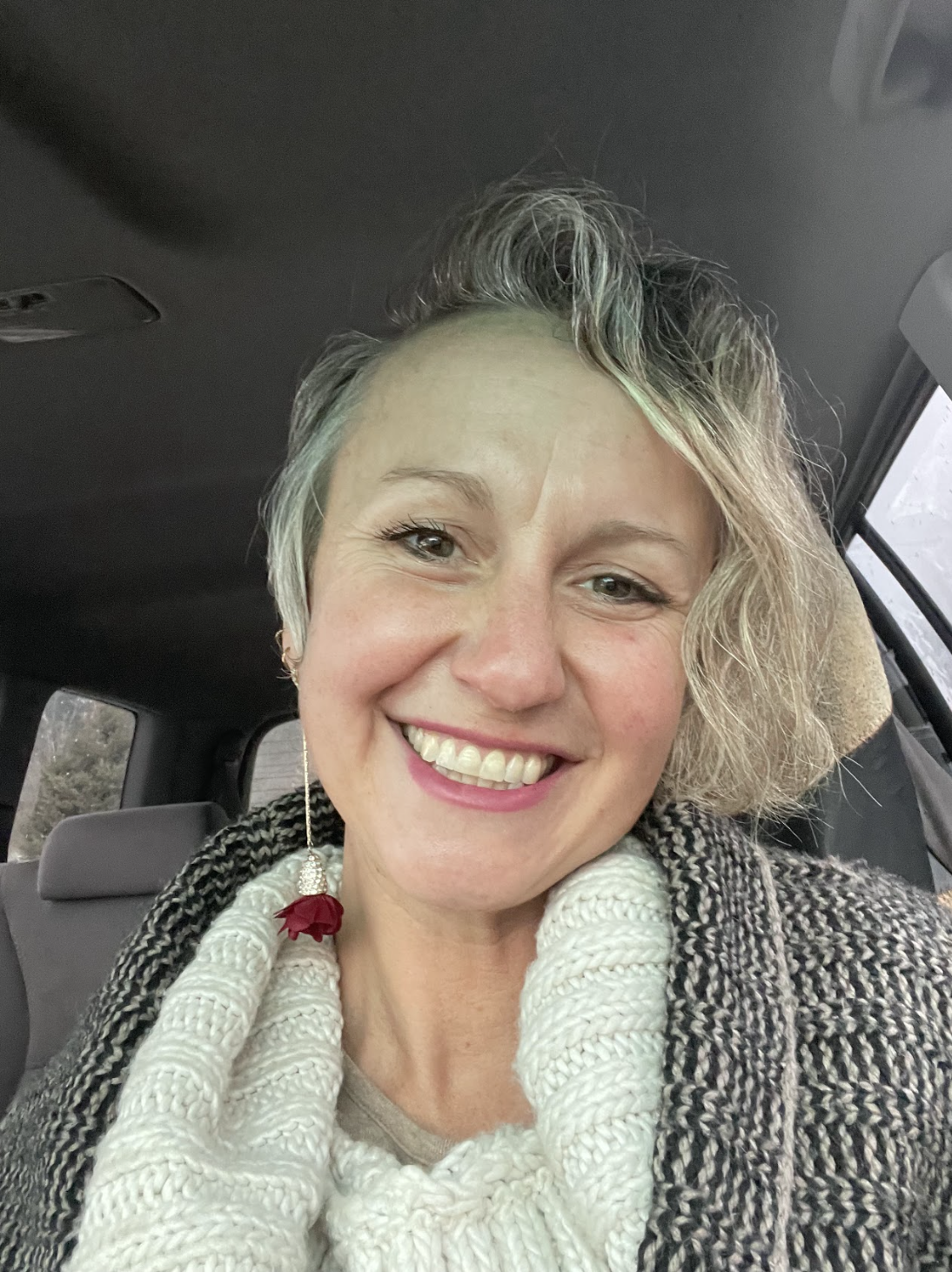 Skylar Sky Evans
Vendor Coordinator
Skylar Sky Evans has been a project manager for over twenty years and an event producer since 2011. Her first production was her own Goddess Festival based in Seattle, WA from 2011-2013. She moved to Mt Shasta in June of 2021 and was excited to hear there was a Goddess Festival being produced in her new home town. She was even more excited to hear of the reasons behind Mt Shasta birthing a GFest. With its mission to support female artist, Skylar was eager to be involved. She has been an advocate for her local art community for over a decade and is curator and writer for Mt Shasta' performing art troupe "Focus Fate"