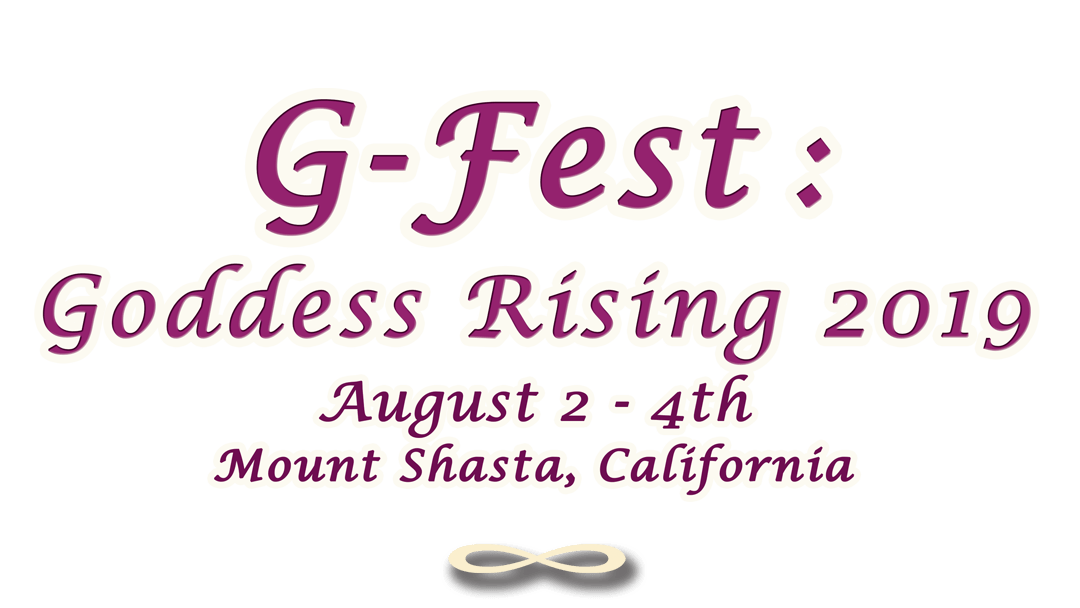 A Women's Gathering • Sunday Night Open to All Genders
Activate your Soul Purpose • Awaken your Muse
• 
Empower yourself and your Sisters at G-Fest •
Re-wild your voice in a celebration of the Rise of the Sacred Feminine!
Connect, expand, transform, envision, awaken, dance and dream, with women from around the globe,
in the presence of one of the most mystical and sacred mountains in North America.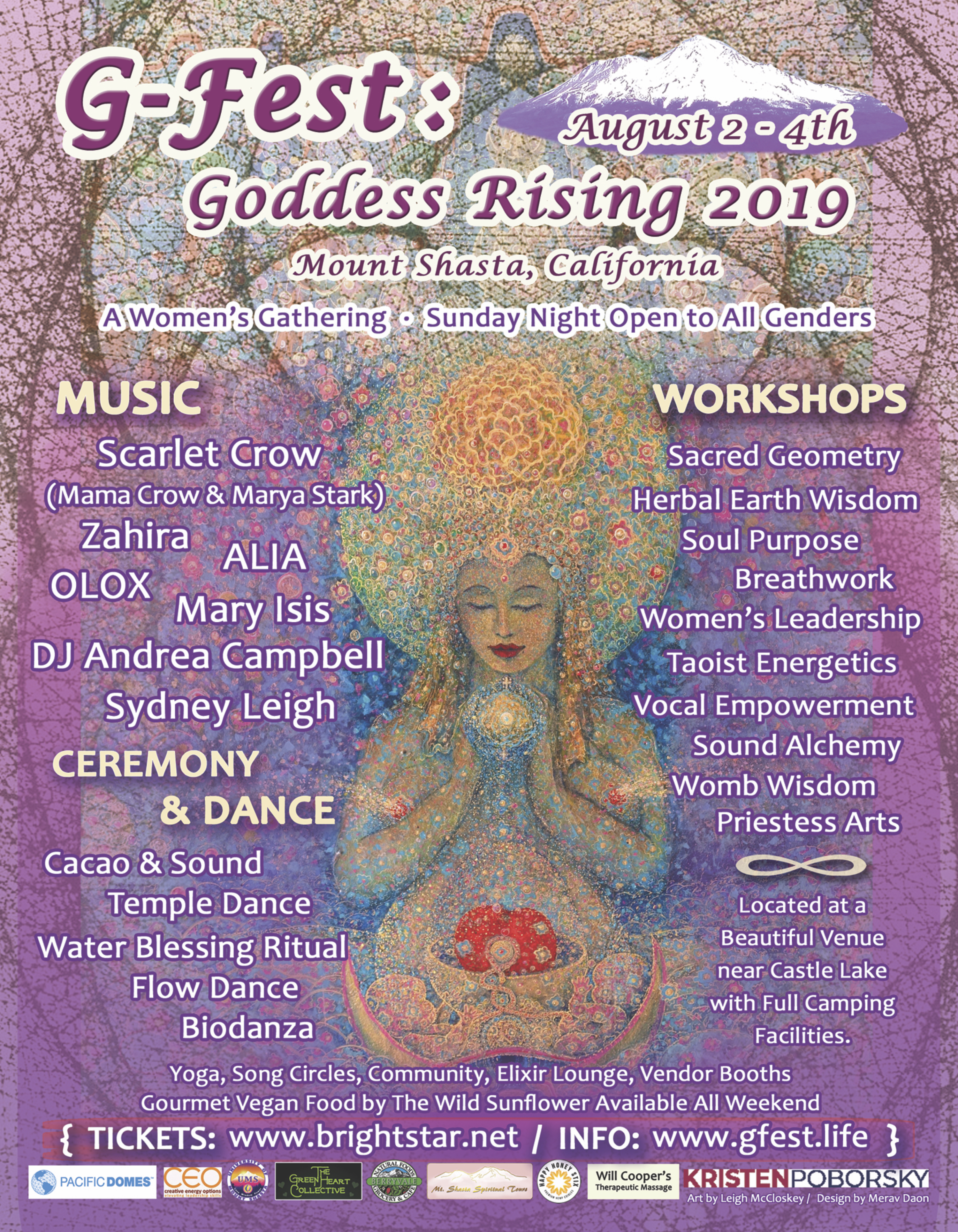 We would like to give a big shout out to our generous and awesome sponsors!! 
Please check out their websites and visit their stores when you're in Mt Shasta.