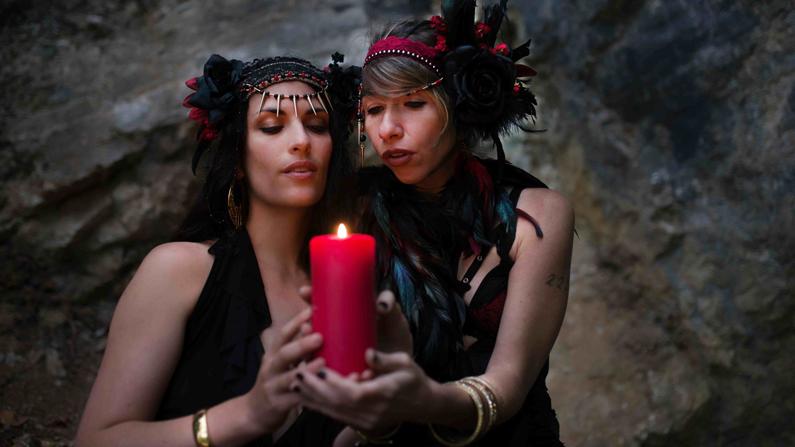 Scarlet Crow
(Mama Crow & Marya Stark)
. MUSIC . PERFORMANCE . ART . FILM . ACTIVISM .
Reweaving the forgotten tales and codes of the Great Mystery, powerhouse duo Marya Stark and Carmen Crow combine forces to bring their unique musical medicine to the stage and community. Their performance can be felt as etchings from the ashes of the new moon's fire-ceremony. These two medicine bards delve into the wounding and healing of the magical feminine, interspersed with storytelling, prayer, and future dreaming. Two voices blend angelically, carrying enchanting songs of mystic folklore and modern avalon-inspired prose.