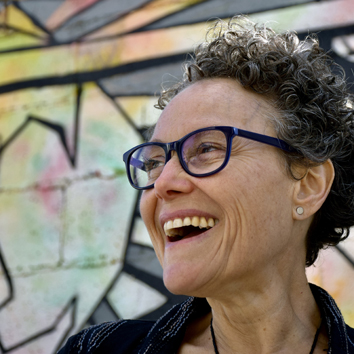 Schedule
Singing Ourselves Wild

Friday, July 21st
1:30 – 3:30pm
Bio
Renée Benmeleh is a multi-cultural vocalist, composer, vocal improv facilitator, drum circle facilitator, ritual singer, and sound nourisher steeped in World, Jazz, Improv, and ritual music born in Venezuela from Mediterranean ancestry.
She is the founder and magic weaver at Sound Nourishment™ leading workshops using mindful vocal/movement & improvised melody/rhythm games, in an inclusive environment supporting vocal exploration and the expression of your authentic sound.
Workshop
Singing Ourselves Wild
A workshop designed to allow all participants, regardless of previous musical experience to somatically and playfully drop into the process of releasing through rhythmic and tonal exercises/games.
We begin with structures, and incrementally move towards vocal freedom, using the basic principles of CVI (Collaborative Vocal Improv).
Together we will co-create a container of support for the expression of everyone's present moment experience.
Welcome to all of you!