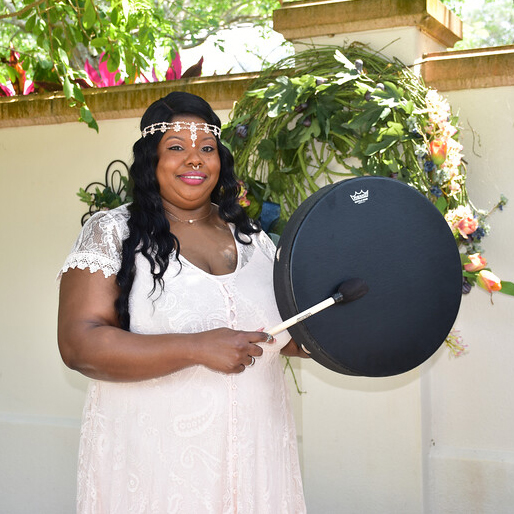 Schedule
Activating the Sacred Portal Within
Friday, July 21st
11am – 1pm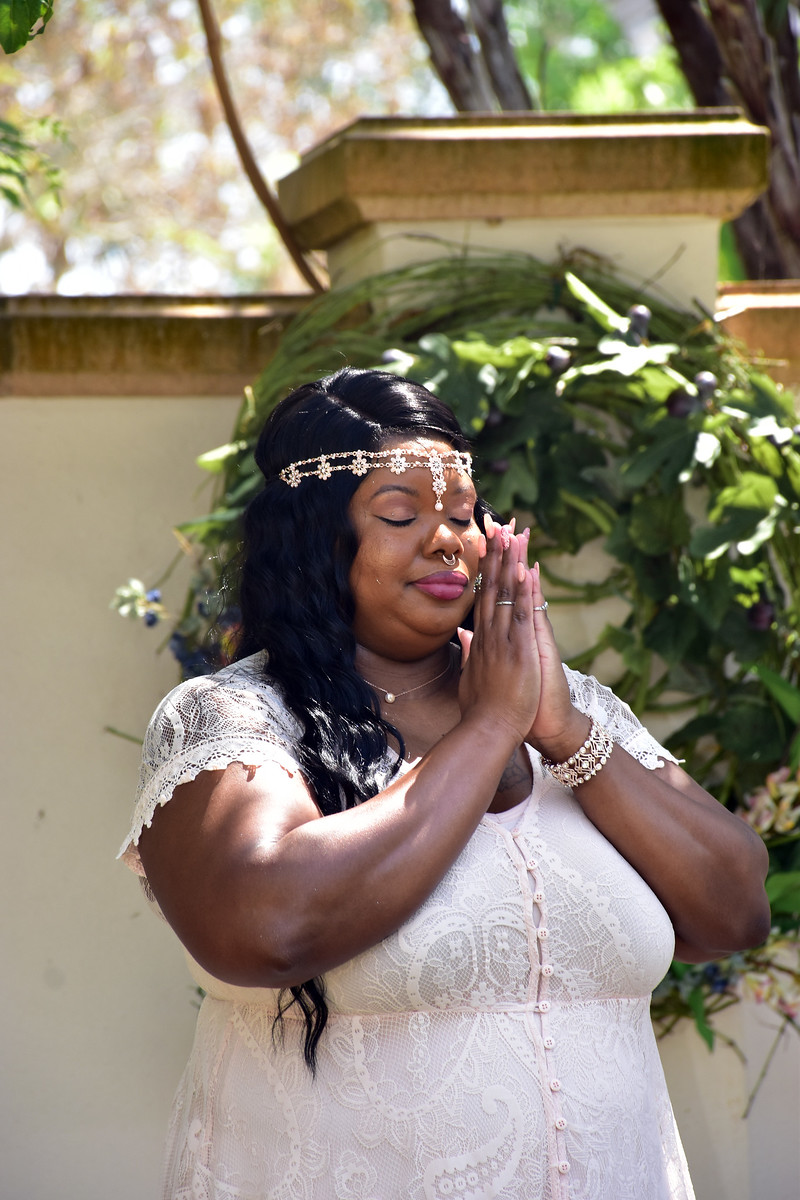 Bio
Priestess Ngozi aka Donna Keene is an energy medicine woman who facilitates sacred and yummy experiences for women.  Intuitive, nurturing and deeply compassionate, she helps usher women into experiencing more sacred and yummy experiences in their life. 
She is also a certified holistic health coach, practical priestess, sound healer, and womb keeper. She facilitates different energy healing modalities such as angelic healing, chakra balancing, crystal healing, 13th Octave LaHoChi and reiki. She holds sacred ceremonies and circles for women. She offers divination services as well. As an intuitive guide she uses her  intuition to offer guidance to all her clients, encouraging them to take action in a positive direction and honor their spiritual self care needs. 
She has spent years learning and integrating these modalities and practices into her own journey. She learned practical applications for all of these techniques that can help you throughout your daily life. From simple breathing techniques to healing sessions, she can help you relinquish that thick, rusty armor that hides your true self.
Workshop
Activating the Sacred Portal Within

What better way to connect to more sacred and yummy experiences than by tapping into the sacred portal within?  
This workshop is an immersive experience designed to connect you with the energy and power of the sacred portal within. During the workshop, you are guided through a series of meditation and exercises that are designed to open your heart and womb to the energy of the sacred portal within.
You will connect with your sacred council and your body to clear and activate your sacred portal. You will be given techniques for creating your own personal practice and ceremony as well as maintaining a connection to your sacred portal. Come build a greater sense of connection with yourself. Your sacred portal is a powerful tool that can be used for growth, healing and your spiritual development.
Let's journey and activate. You will receive a clearing and activation ceremony using reiki energy and sound tools. 
Please bring with you a yoga mat or something to lie down on and something to cover your eyes if you wish for the ceremony. You can participate sitting up if you wish, but lying down is preferred.