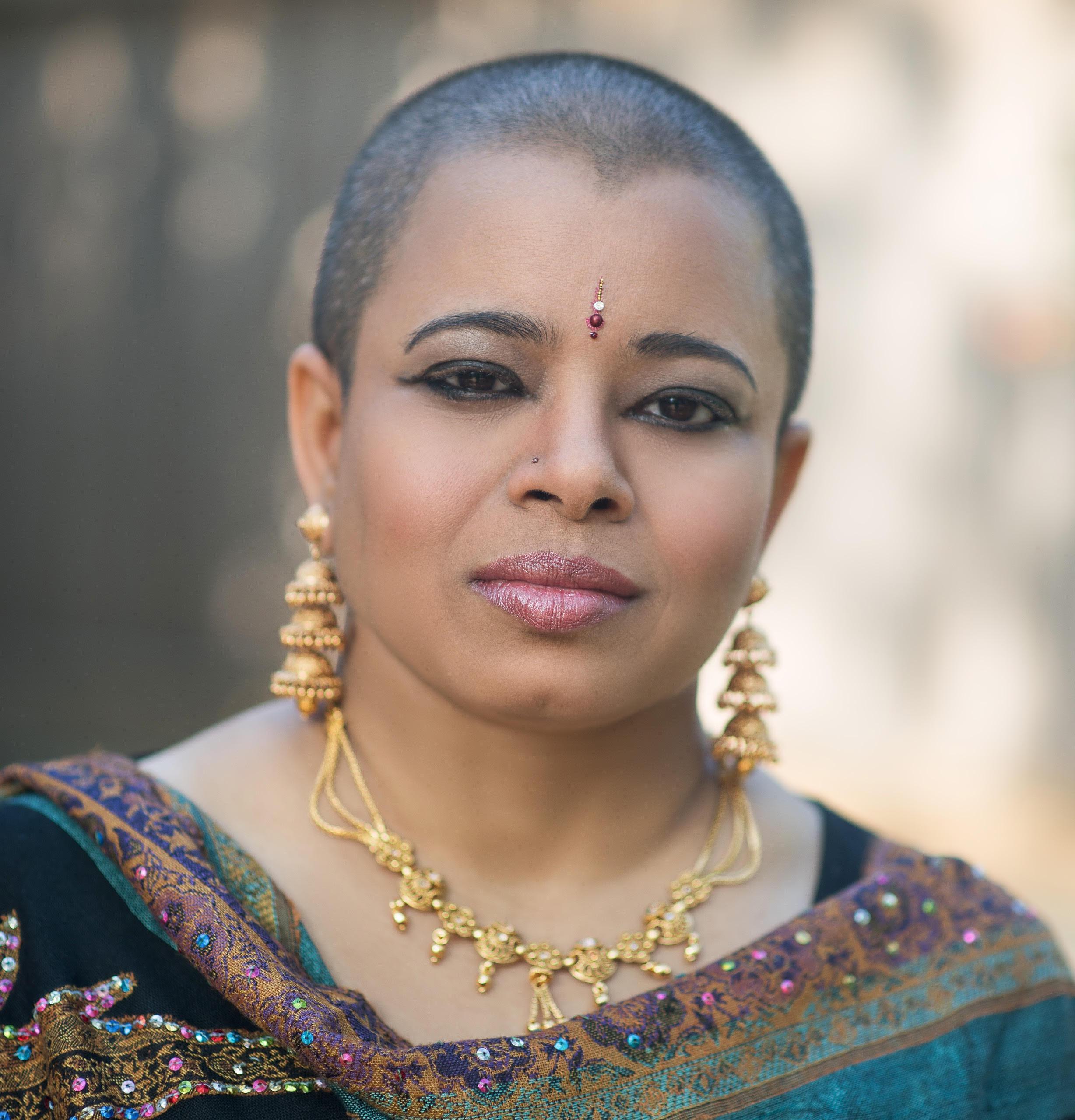 East and West co-mingle harmoniously in Indian-American, Austin-based musician, Nagavalli. Nagavalli's music, described as "Eastern Soul", blends east-Indian soul with delicate touches of pop, rock, trance and pure eastern tradition. Nagavalli's repertoire ranges from her original songs in English to east-Indian spirituals, creating sounds both unique, yet familiar, which often results in the listener achieving a state of meditative tranquility.
"Nagavalli's voice and spirit give me the depth of experience I long for in music and rarely reach", says Eliza Gilkyson, renowned Austin-based folk musician.
Nagavalli grew up in Mumbai, India bringing the rich, soulful music of her home to Austin, Texas where Valli has brought in a variety of artists representing genres such as Latin, American rock and jazz to East-Indian and Middle-Eastern classical and folk into the studio to refine her eclectic sound.
2012 marked Valli's debut album titled "Eastern Soul" with a release at the historic Cactus Cafe in Austin, Texas. "Eastern Soul" featured the talents of Austin music greats such as Pat Mastelotto, Mitch Watkins, AJ and Omar Vallejo, Roberto Riggio, Richard Bowden and others. That same year, Nagavalli composed the music for a Bollywood-rendition of Shakespeare's "Twelfth Night," performed by the Austin Shakespeare Company. Nagavalli continued her journey with the release of several singles including "Reach Out," "How I Love You" and the Joni cover, "That Song About the Midway" with co-producer AJ Vallejo. She also worked with California-based award-winning producer, Ben Leinbach to release two spiritual music (kirtan) singles "Om Shiva" and "Madana Mohana Murari" in 2018.
"The purity of Valli's voice reaches into the deeper recesses of the listeners being… her singing comes from that place of honesty and touches me to the quick…" – Suzi Stern, Jazz vocalist
Named one of the Top 10 Female Vocalists and World Music artists at the 2015-2016 Austin Music Awards, Nagavalli has become a staple in Austin music circles, recording and performing with such artists and bands as Eliza Gilkyson, Patrice Pike, Ginger Leigh, Oliver Rajamani, Atash and Govinda. She has also performed at some of the most renowned Austin venues such as the Cactus Cafe and One World Theatre and opened for Eliza Gilkyson at Stateside at the Paramount in Austin. Valli is a featured vocalist with the Austin-based jazz/world music band "Don Harvey's A Is Red" and has even lended her voice to guided-visualization CDs by hypnotherapist Anita Jung. To round out her Austin collaborations, Valli has also worked with hall-of-fame Indian classical dancer, Anuradha Naimpally. In 2015, Nagavalli toured with Gypsy Sound Revolution (Gypsy Kings alumni), and was a featured artist at Austin's premium world-music festival, WOBEONFEST. Nagavalli was featured in the prestigious WOVEN magazine in 2019, writing about her journey as an Indian American artist. 
Nagavalli embarked on her next musical journey with her second full album "Immersion", released in January 2019 with a sold-out concert at the One World Theatre in Austin. The album is a back-to-roots journey that was composed as one continuous piece of music. As the title suggests, the album is an immersive, meditative musical experience. While "Immersion" still has Nagavalli's signature blend of eastern and western instruments, the vocal melodies are East Indian and the lyrics from ancient Sanskrit chants and the writings of such ancient saints as Sant Kabir and Meera Bai.
Along with performing concerts with her Eastern Soul band, Nagavalli also tours performing traditional Bhakti and Kirtan music sets including at Prasada Festival (CA) and Beloved Festival (OR) in 2019.