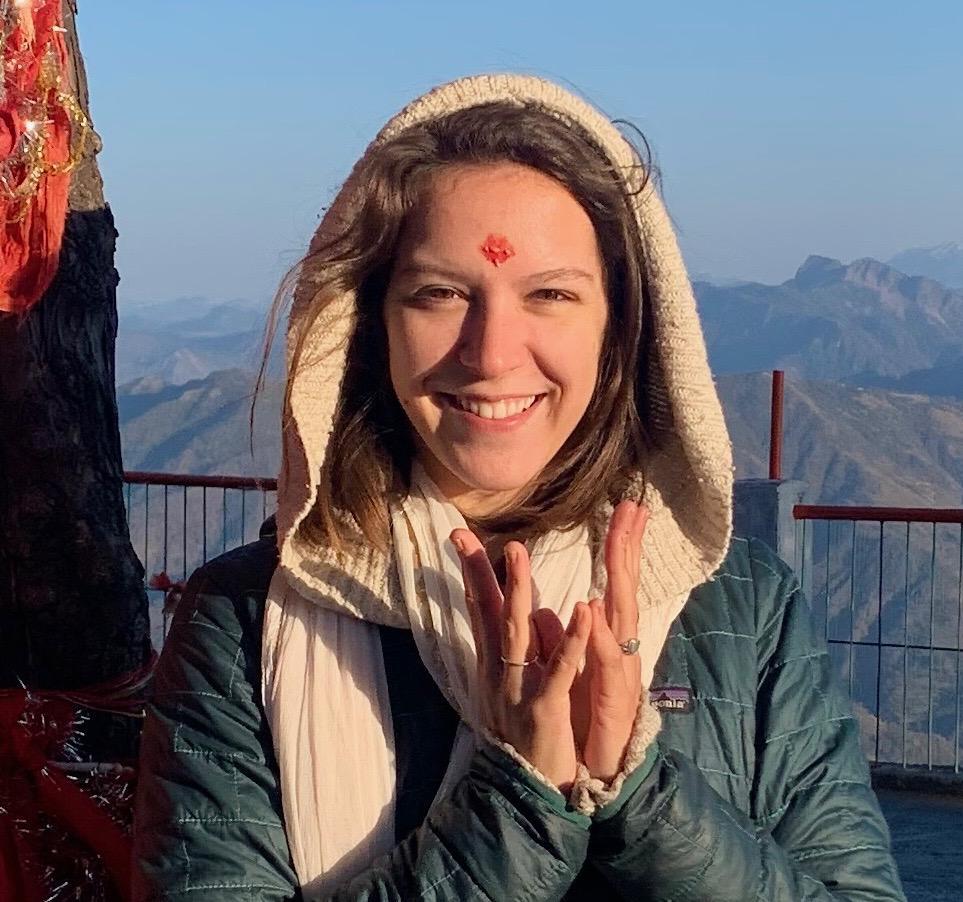 Schedule
Friday, Jan 22, 2021
Honey Hive
11:00 – 1:00 pm
…….
Saturday, Jan 23, 2021
Honey Hive
2:30 – 3:00 pm
…….
Saturday, Jan 23, 2021
Honey Hive
5:30 – 6:00 pm 
Honey Hive Host
Madhurai Sumhara is a world traveling yoga teacher and Priestess. She has spent the past 5 years exploring India and offering spiritual yoga retreats full of adventure, deep prayer, and community connection. Madhurai delights in bringing newcomers to India and feeding the spark of devotional culture in their hearts. Now living in Mount Shasta, California, Madhurai spends most of her time in meditation, in nature, and is currently in the process of curating new online content and local events. Madhurai is also an artist, and creates magical Earth-inspired jewelry and ceremonies to bridge connection and reverence between Mama Gaia and her children.