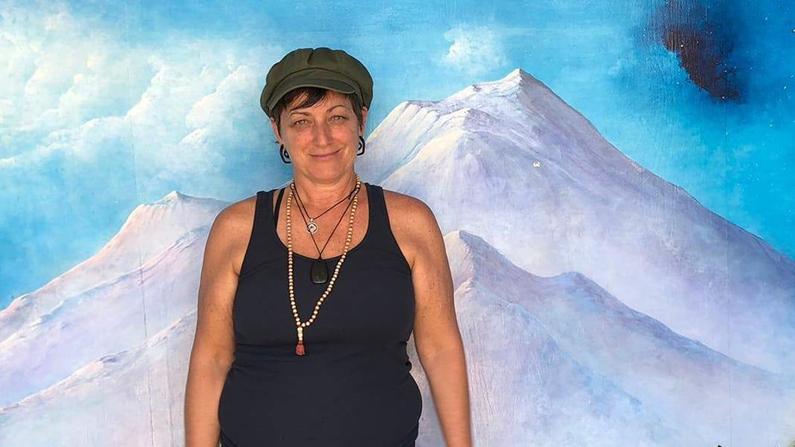 Bio
Lauren  Willow Anderson currently studies under Taoist Master Gilles Marin at the Taoist Healing Energetics/Chi Nei Tsang Institute in Berkeley, California. Over the past 4 years, she has been practicing Chi Nei Tsang, a 5000-year-old Taoist practice of healing touch to the abdomen. Lauren is highly intuitive with a sensitive touch and specializes in healing the gut by assisting her students/clients to get in touch with undigested emotional charges and patterns of tension that cause Chi to be blocked that eventually can lead to disease. She also assists with detoxifying and cleansing the digestive system, dietary guidance, PTSD, women's reproductive health, breathing and nervous system issues. She teaches Taoist Energetic Healing and Self- Cultivation techniques that energize, realign and bring into balance one's body, mind and spirit using the cycle of creation and 5 elemental forces of Nature (earth, water, wood, fire, metal). She also offers spiritual guidance and healing with the therapeutic use of herbal plant medicines, cannabis and essential oils, yoni steaming, auric field cleansing, and Sacred Spaces Journey Work.
Workshop
In this workshop, Lauren will lead you through the following Internal Alchemy Meditations:
Earth Relationship Chi Kung, for Strength Balance and Support

Sunning, for the Endocrine System Hormone Balancing/Nervous System

Bone Breathing/Dreaming, for Immune System and Blood Cleansing and Building and Insomnia

Self Chi Nei Tsang Abdominal Massage and Womb Massage, for Clearing Chi Blockages and Digestive Organs Stimulation

Inner Smile Bath, for Nervous System and Stress Hormone Cleansing
In this workshop, you will transmute and refine your energy through Taoist Self-Cultivation techniques. When practiced regularly, it would allow one to obtain enlightenment. These techniques will teach you more about the inner workings of your body and improve your physical and mental health by clearing stuck energy, reducing stress and boosting vitality. Please bring a blanket to roll up under your knees or a pillow for support and a yoga mat to lie on. Wear loose clothing. Bring water.
Lionheart Holistic
Mt Shasta, CA