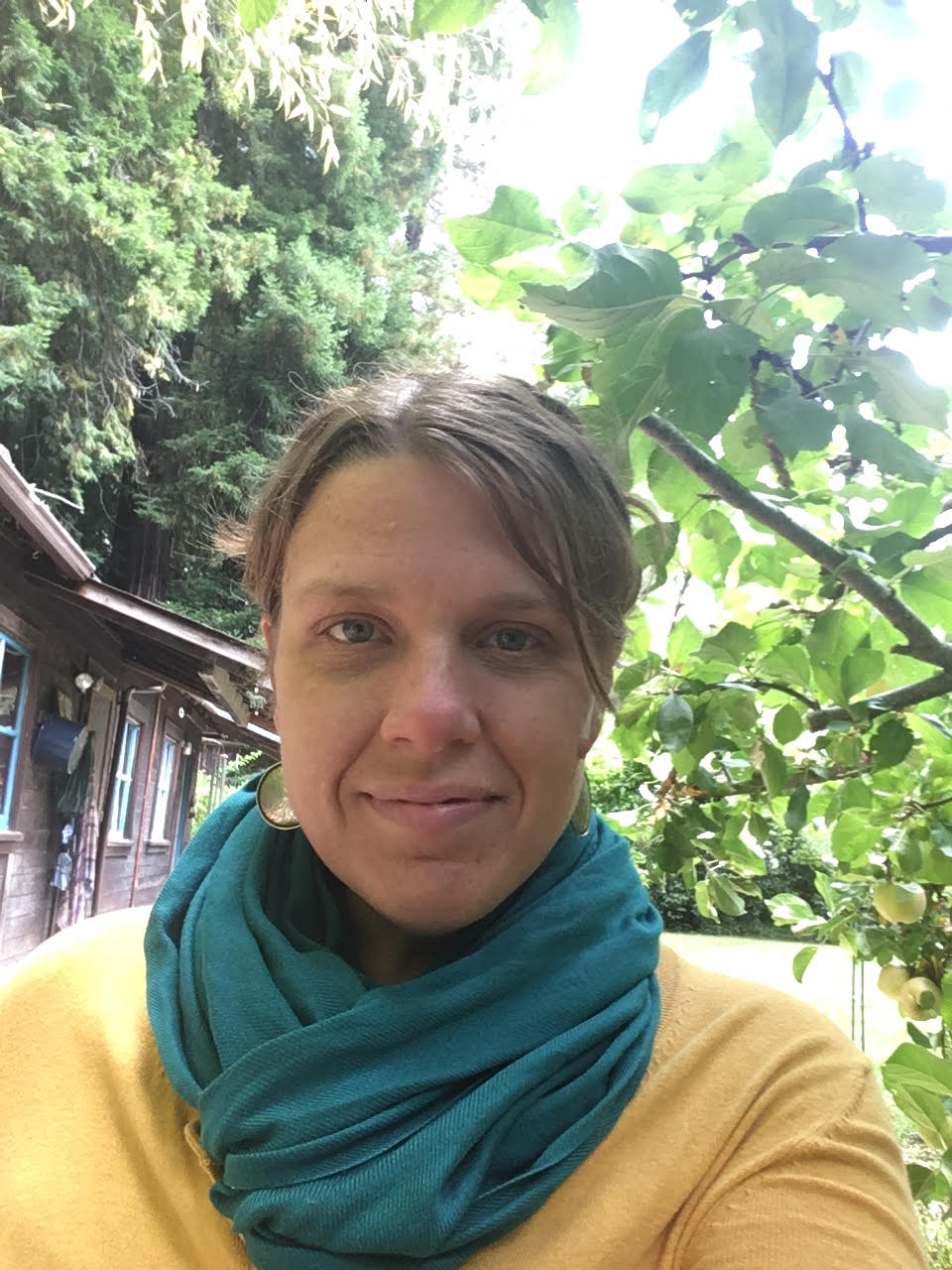 Schedule
Soul Recovery
Saturday, June 11th
11:00 am – 1:00 pm
Earth Wisdom
Sunday, June 12th
11:00 am – 1:00 pm
Heather O'Connell is a Shamanic Practitioner, Teacher, Medium, and Earth Steward who resides in the Coastal Redwoods of Northern California. She has been actively practicing and teaching Cross-Cultural Healing, Journeying, Plant Spirit Wisdom, Spiritual Land Stewardship, self-healing techniques, and animistic approaches to being in relationship and living well for over 13 years. She's known for her warm, integrative, and experiential style of working with others.
Heather's spiritual heritage is diverse with ancestral roots in Celtic, Norse, and Indigenous North American (Cherokee & Lakota) cultures. Her background includes certification in Chaplaincy, personal experience working in the Mestizo Shamanic traditions of the Peruvian Amazon, apprenticeships in Core Shamanism, Herbal Energetics, and Cross-Cultural Healing methods, the completion of Sandra Ingerman's 2-year Teacher Training program, as well as extensive experiential training with Spiritual Teachers and Healers from many different wisdom traditions including; Betsy Bergstrom, Christina Pratt, Robert Moss, Mary Mueller Shutan, and Mary Pat Palmer, RH.
Heather's relationship with her Helping Spirits and personal healing journey form how she approaches working with others. She deeply understands the transformative journey we are on in this life and is devoted to educating and supporting individuals, families, and communities in learning how to build working partnerships with the natural world, heal from the inside out, and navigate life from a place of passion, heart, and greater wisdom. Heather considers the role of a Healer and Teacher to be someone who helps you find the key within yourself to your innate wisdom, gifts, and ability to heal.
Workshops
Soul Recovery
Soul Recovery encompasses self-healing methods that consciously support us in awakening to our unique gifts, talents, and strengths, as well as learning how to tend to and heal facets of ourselves that have been impacted by difficult times and trauma. In this workshop, we will embark on a series of guided drum journeys to support you in remembering your unique authentic qualities, as well as how to heal the past so we can move forward in our lives as an expression of wholeness, creativity, and purpose.  Please bring with you your curiosity, a notebook, writing utensil, eye covering (such as a scarf or bandana), and plenty of water for hydration.
Earth Wisdom
The Ancient Earth Mother is an embodiment of one of humankind's most ancient Elemental Ancestors and is one of many guardians of the Divine Feminine. She has witnessed the growth and evolution of the Earth and her children over many centuries and is wise to the trials and tribulations we have faced and our unlimited potential to transcend them. She has graciously offered to share her immense love, healing, and wisdom with us. In this workshop, we will explore the Earth in her primal and ancestral form and embark on a guided drum meditation to meet the Ancient Earth Mother and experience firsthand the Earth's many treasures, expand our awareness, and strengthen our connection. Please bring with you your curiosity, a notebook, writing utensil, eye covering (such as a scarf or bandana), and plenty of water for hydration.