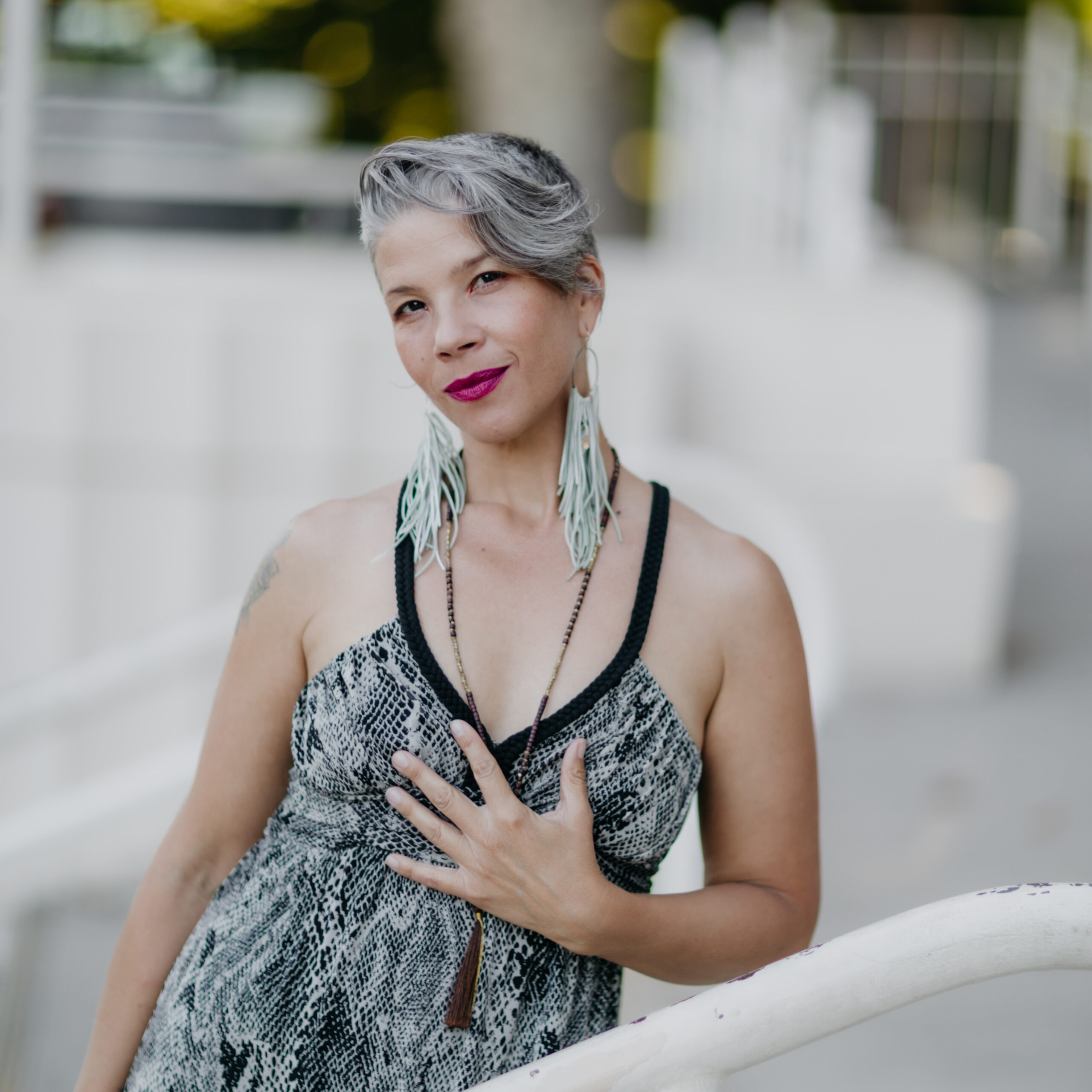 Schedule
The Lyrisista Circle
Friday, July 21st
4pm – 6pm
The Lyrisista Lounge
Sunday, July 23rd
8pm – 8:30pm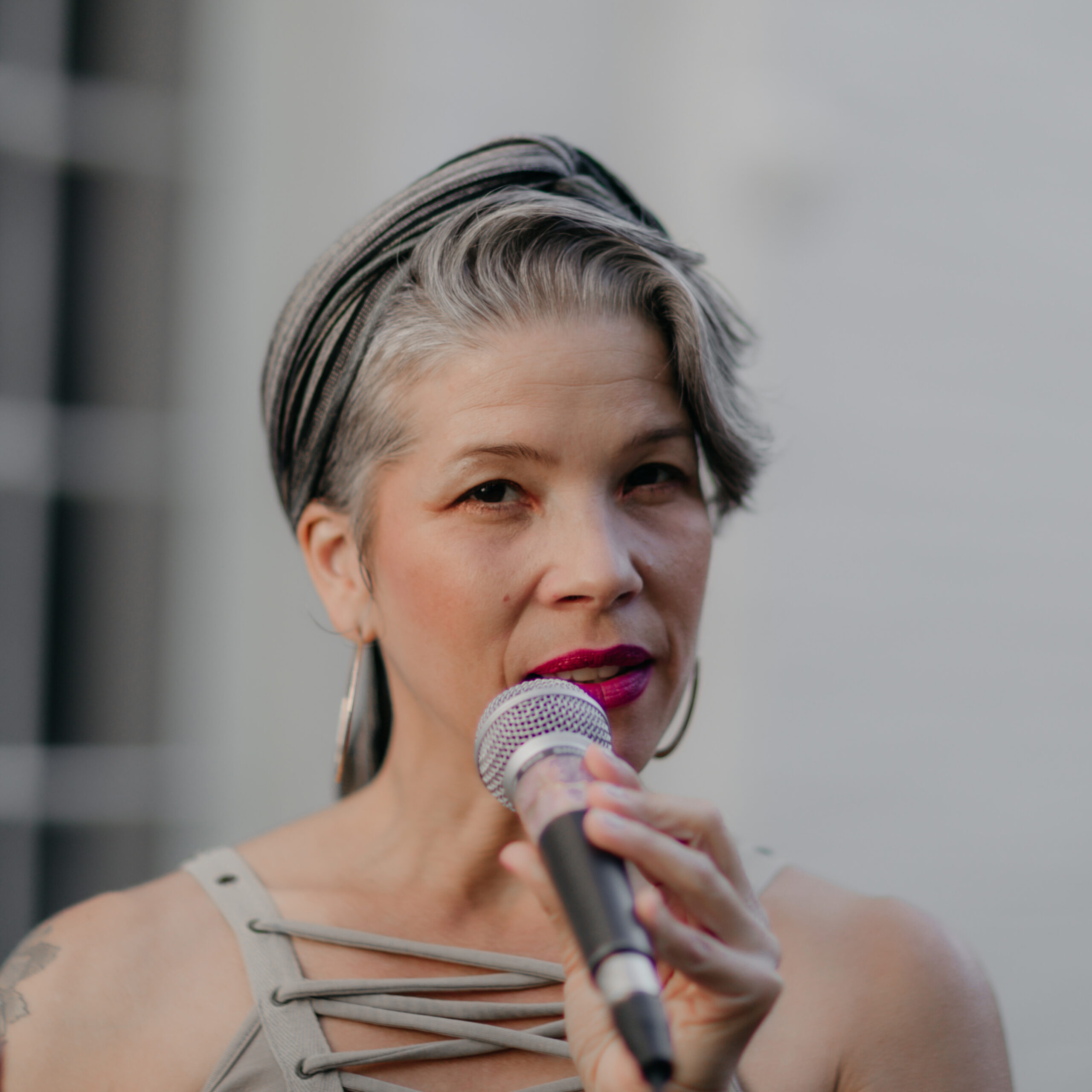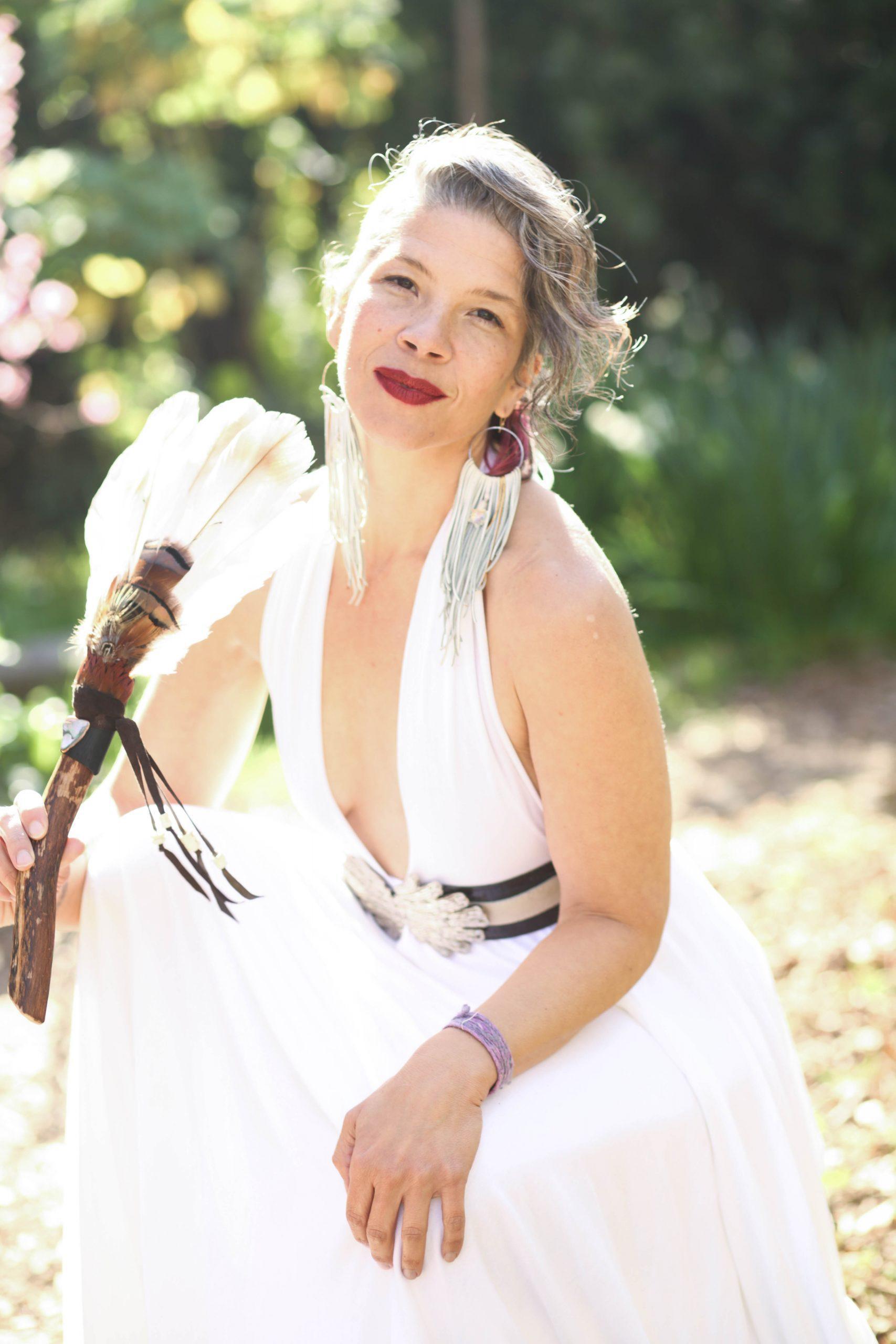 Bio
Gina René is an American R&B/Soul singer, truth bringer and Alchemic High Priestess of Hip-Hop with a lyrical story-telling demeanor. She raps and sings and she's a mother and a former good girl (people pleaser) and her name means Queen Reborn.
Gina René is a ring leader of sorts, a catalyst for lyrical lightworkers of the feminine kind, and a wayshower for the times. She is a melanated woman hailing from Choctaw (Native American), Créole and European roots. Gina is a lover of life, roots & culture and a renegade spirit here to call out & assist the shift out of b.s. (belief systems) that attempt to separate us from ourselves and each other and she does it all in a way that's high vibe leaving her listeners feeling uplifted, inspired and reconnected to their joy. 
From soulful vocals to poetic spoken word and Rap over Hip-Hop beats to spitting truth like a minister of sound over dub, soulTrap, bass heavy beats, or Jazz piano Gina René is a force to be reckoned with. Gina's legacy links back to R&B royalty as she's the grand daughter of the late songwriter, composer and entrepreneur Leon René who penned the R&B and Jazz classics Rockin Robin and When It's Sleepy time Down South, which became Louis Armstrong's theme song. She's currently in the studio with musical partner and Dub/reggae producer writing & recording her two music projects ; The Soul Bath Experience: 
https://youtube.com/@thesoulbathexperience
 and Reclaim Your Throne album teaser: 
https://youtu.be/XS3RJ78uyLk
Gina's energy alone magnetizes listeners with empowered truths all from a spiritual foundation formed through her years of struggle with owning her voice and power to her true embodied and ever-unfolding spiritual awakening. Now that Gina's been rocking stages for many years her spiritual path has led her to focus on empowering and lifting up other women's voices and stories through her current mentorship offerings aka Lyrisista & Queen Reborn launching through her official website  April 15th and via her appearance at Gfest 2023 and other key gatherings.
Workshop
Gina René returns to Gfest for her third year in a row with The Lyrisista Circle. Think of this unique experience as one part ceremony, one part sacred sister circle meets a Hip-Hop cypher/flow/improv song-session/workshop.
The Lyrisista Circle & The Lyrisista Lounge

Gina is a deeply compassionate and masterful space holder who absolutely loves celebrating and uplifting women's voices and authentic expression. She brings her knowledge and wisdom to us from her 25+ year career as a professional singer/songwriter, artist and performer and as a mother and former good girl (people pleaser) gone Queen
.
Gina infuses her curated spaces with an abundance of radical self-love and acceptance within the honoring of our shared sisterhood and highlights inspirational self-expressive exploration of the voice through word-play, song and sound.
Gina René created Lyrisista (Lyrical Sister) as a brand and movement that is a stand for the spiritually awakening women who are committed their full self-expression through the transformational power of our feminine essence (womb power) and intentional lyricism via Hip-Hop, Song and the Spoken Word. Sound. Power!
Gina recognizes that it is each of our birthright to use our word as our wand, with pleasure as our power to consciously create and write our vision for our lives into existence. And so it is!
Participants of The Lyrisista Circle 2023 experience will have an opportunity to be featured in The Lyrisista Lounge (showcase/ceremony) hosted/MC'd  by Gina René on Sunday night as part of the pre-opening show for GFest's Sister Soirée closing Night's concert featuring an amazing lineup of musician women.
Gina will share more about this opportunity during The Lyrisista Circle experience so be sure to make it to the circle sistas!