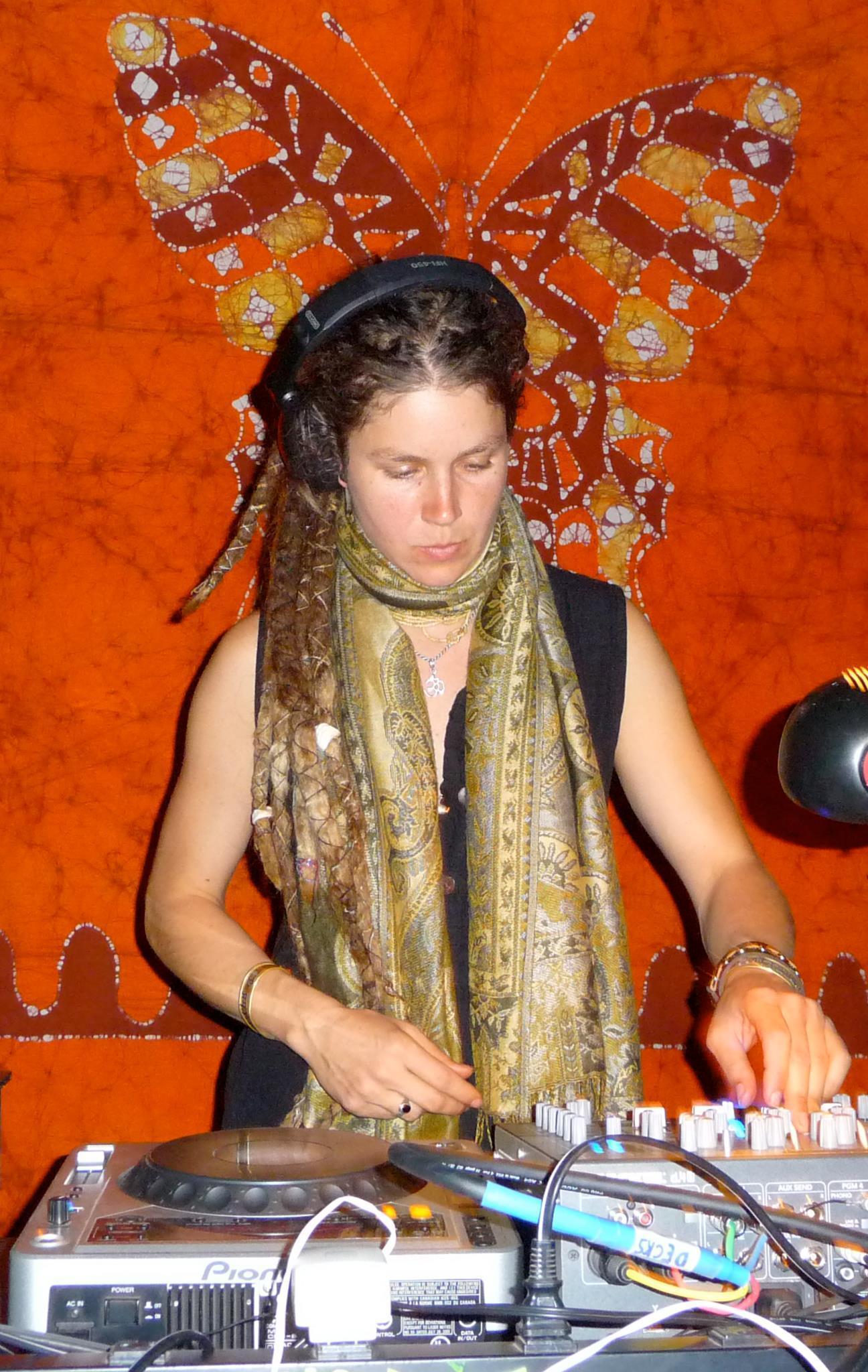 DJ Empress Medea

(Sydney Leigh)
Schedule
Quantum Flow
Friday, June 10th
8:30 – 9:30 am
DJ Set
Thursday, June 9th
9:15 – 10:45 pm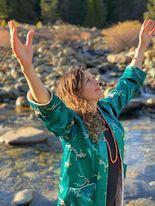 Sydney Leigh aka "DJ Empress Medea" originally from Los Angeles. Since 1998 was a DJ of the underground music scene, playing events such as Moontribe, Integral Gathering, Burning Man and many other alternative events. She has played alongside many artists and opened for the hip hop group The Pharcyde, Bass Nectar and Dj Dragonfly to name a few.  She has toured for many years on the west coast, Hawaii and Australia Djing festivals.
She is excited to make a comeback on the decks this year with a tour lifting off on the Hawaiian islands, and the west coast.  Activating sacred space for all those in need of healing thru dance.  Music and dance becomes the medicine to digest the process of transformation during these potent times.
Over the years she has been dedicated to offering the prayers to the lands thru the music.  While living in Maui, Hawaii for many years she produced multiple events at the Uma Temple in Kipahulu for retreats, Ecstatic Dances & Full moon dance gatherings to bridge community in ceremony.
Her music & events are woven with the intention of finding the inner connection to the Self as an embodied prayer through dance that heals & fills the lands for collective healing.  Her music weaves live Indian vocals, global sounds and heavy basslines.
Embodiment Facilitator:
Sydney Leigh is a transformational leader, somatic coach,  sacred musician and healer who has worked in ceremonial space supporting others in transforming their consciousness and opening to their inner wisdom.
Upon her own healing journey she has studied different embodiment forms of chi gong, energy medicine and yoga.  In her healing she was inspired to study neuroscience and quantum physics and understand how the body-mind connection is so deeply connected.
She is thrilled to offer this special class at G-Fest called "Quantum Flow".  It is a practice that works with the energetic body, the nervous system and breath work as we drop deeper into the quantum field.  Quantum Flow is a space where one can axis freedom from the inside out, and expand beyond one's limitations.   Sydney is looking forward to offering this special class at G-Fest this year.  She is an eternal student of love and life and has found her passion and purpose in empowering others.
Workshop
Quantum Flow

This will be a journey of working thru the body and breath in movement and release that is deeply supportive to the nervous system.  Quantum flow activates high vibrational states of consciousness and repatterns your neuro-chemistry.  This class will support moving thru blocks, increasing energy and vitality, and opening your meridian channels for more freedom in one's body, mind and energy.