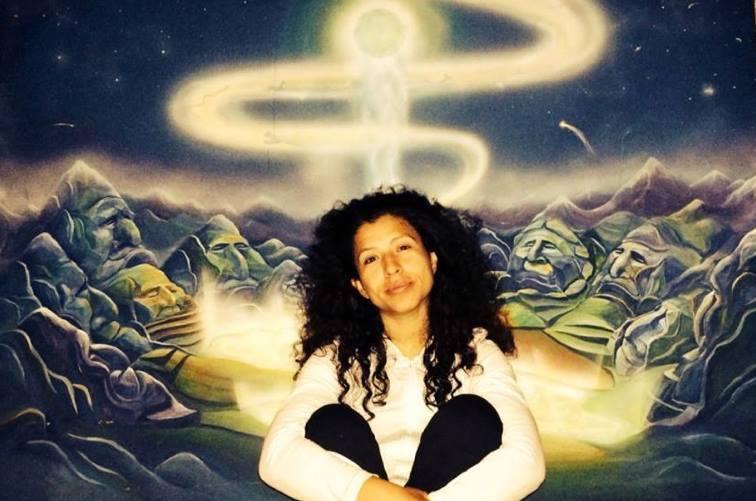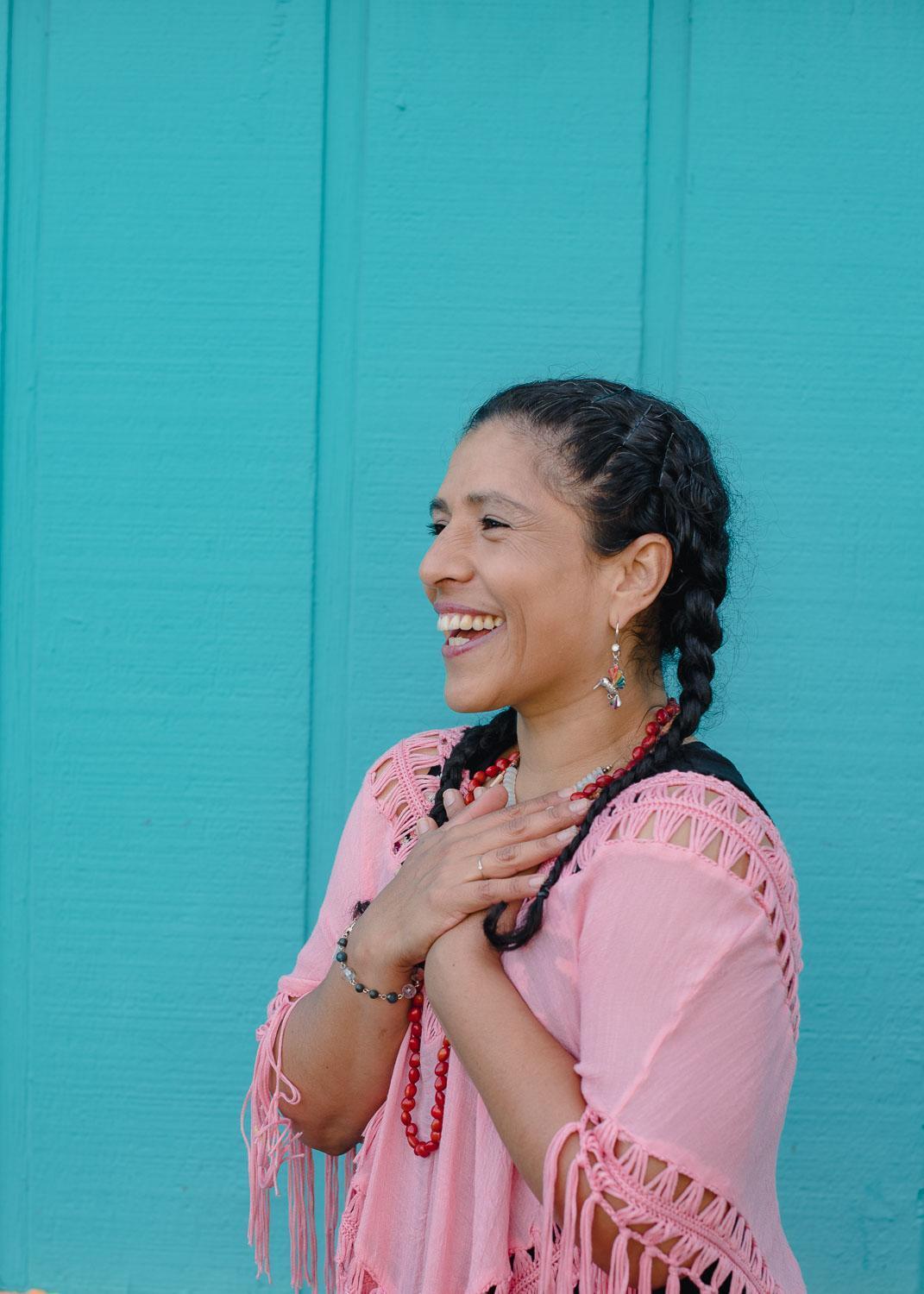 Peruvian born Claudia Cuentas  (MA, SEP, MFTI) is a somatic healer, singer-songwriter and an educator of the Andean cosmovision and traditional Healing.  As an immigrant Aymara, Quechua and Metizo woman, she has dedicated her life work to education and equity, and has a deep commitment to bring transformation and peace into the relationships between self, family, community, world at large and Nature.
Claudia works with individuals, supporting them into their journey of Self-Healing and restoration of balance and coherence. She also works with groups and leads workshops for organizations, looking to understand, transform and repair how personal generational trauma gets in the way of creating real systemic change. She believes Healing is Activism.  In 2017 she founded the Canta Colibrí Project, an multicultural artistic platform that supports ART as healing, to restore well being within the body, mind and spirit, of individuals and communities alike.
Workshop
Self Healing is revolutionary Activism! 
We have been told that we are broken and dismembered. But we are powerful and beautiful, and we all come from a lineage that commuted with the Earth and her wisdom. How do we reconnect with our internal knowing, our animal body, our integrity, our truth? 
Andean Traditional Healing techniques are simple techniques that acknowledge the Earth as the most reliable source of knowledge and coherence. All ancient and original cultures of the Earth have listened and followed instructions from the codes of her waters, mountains, winds and fires. How do we reconnect, again and again, in the midst of so much forgetfulness and dismembering? How do we recover access to our internal library of knowledge, which resembles the most important and infinite archive of wisdom available: our beloved Mother Earth and her natural ways. 
To heal ourselves is to decolonize ourselves, and to remember our birth right to joy, tenderness, clarity, happiness and ultimate health. We are the healers and the doctors of our times. Join us to remember together!