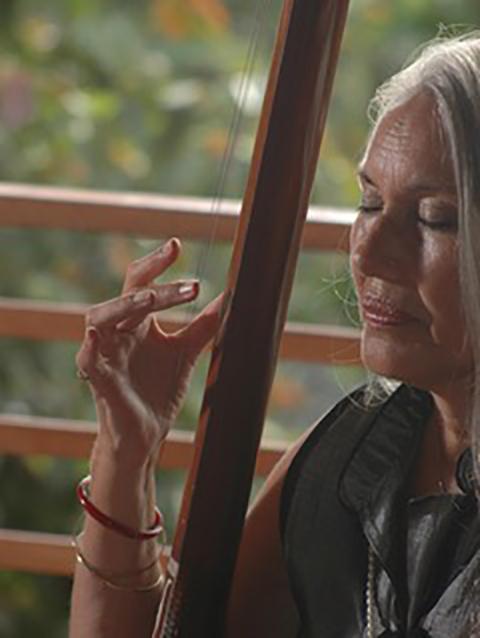 Schedule
Sunday, Jan 24, 2021
6:30 – 7:00 pm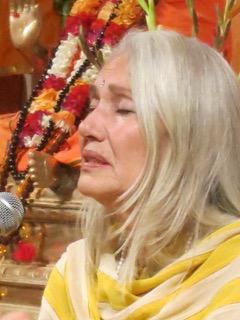 Shanti Shivani is is a singer/nada yogini/sound healer, internationally acclaimed seminar leader and recording artist. She is one of the few Western pioneers bringing the sacred traditions of Nada Yoga and Dhrupad, the most ancient style of Hindustani classical music, to the West. 
Since 1981, Shanti has been the disciple of the premier family of the Dhrupad lineage, the Dagar family, who has been passing on the Dhrupad tradition for nineteen generations. 
She has been teaching internationally since 1986 and performing Dhrupad and sacred music from various traditions (Hindu, Buddhist, Sufi, Gregorian etc.) as well as World Fusion music internationally in concert and at festivals such as the World Sacred Music Festival in Los Angeles since 1993. She has several albums to her credit and has been recording as a solo artist and in collaboration with many World Music artists since 1993. She currently lives in Eugene, OR.
Testimonials:
"Shanti Shivani's exquisite voice transmits a purity, clarity and depth of feeling that is rare. When she sings, it is as though the great Goddess herself is speaking directly to you, filling you with her warmth, light and divine grace." –Sharron Rose, dancer/choreographer, author of "The Path of the Priestes
"You have before you a woman most accomplished as a Dhrupad singer and Nada Yoga teacher…I have sat in her presence and found her ability to transmit Shakti most developed indeed." –Bhagavan Das, yogi, devotional singer
"Shanti's physical tones rejoice the heart, her metaphysical tones vibrate the chakras and rejoice the soul." –Alan Oken, internationally known astrologer and metaphysician