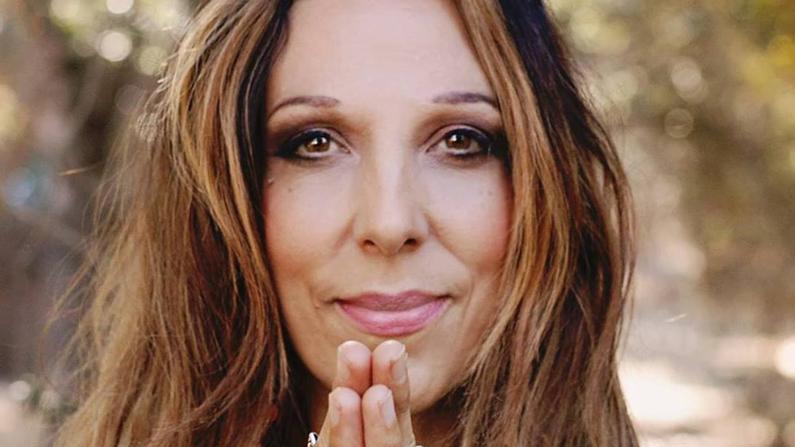 Schedule
Lemurian Water Code Activation
Saturday, June 11th
4:00 – 6:00 pm
The Aphrodite Pleasure Portal

Sunday, June 12th
11:00 am – 1:00 pm
Marin Bach-Antonson is a multi-dimensional Priestess, an awakening mystic and a womb-keeper. She is a conduit for the Magdalene rose codes and a channel for a 7th dimensional consciousness known as the Rose Council.
Marin has spent over 25 years leading ceremony and sister circles.
She considers herself an emissary of the Divine Mother and is privileged to be a mentor for women on the priestess path.
She is the creator of the Priestess Rising Mystery School, the Rose Priestess Mastery Path and the Aphrodite Pleasure Portal Temple.
Marin also leads Sisterhood of the Rose retreats in Mt Shasta, Sedona and pilgrimages to the Magdalene sites in the South of France.
Workshops
Lemurian Water Code Activation & Womb Ceremony
The connection between sacred waters, holy women and the sanctuary of our womb runs deep.
An ancient Lemurian Sisterhood of sacred water keepers shared their sacred water secrets with me while in a vision. Now, I wish to share them with you.
In this workshop, Marin will lead participants in a beautiful Lemurian water activation ritual and womb illumination experience. You will learn how to work with the ancient MU water codes and every attendee will receive an activation to claim their role as a modern day water keeper.
We will drop into a circle of sisterhood. We will connect our wombs. We'll attune to a high feminine frequency using sonic alchemy bowls, chimes, drums and by singing the ancient water songs.
NOTE: Please bring WATER with you to the workshop!
(*) Every participant will receive a Lemurian water code manual and step by step womb ceremony instructions in order to re-create and share the work with other women.
The Aphrodite Pleasure Portal

Come gather in the beautiful temple of Aphrodite for an experience of exquisite feminine energy, sensuous ceremony and sacred sisterhood.
We'll create a very intimate, safe container for awakening the bliss body and igniting the energy of our sacred sensuality.
Your beautiful body will be honored as a holy temple during our sacred sensorium.
We'll start with an oil anointing ritual inspired by the ancient scent priestesses. You'll honor your body and awaken your energy centers using aromatic oils provided by Marin.
Next you'll be bathed in the sound of sonic alchemy bowls and gently blessed by the ritual of the "kiss of the rose" upon your body.
You'll experience the sweetness of sister-eye gazing, sacred heart touch and high vibration, sensuous temple dance.
You will receive a feather fan clearing to release imprints lodged in your auric rim that distort your perceptions and have you believing your body is not enough. Then, guided by the beats of rhythmic drum medicine we'll move into the "Roar of no more" movement ritual, as we shake loose the imprints, projections and pain that our bodies have been unconsciously holding.
You'll move into the center of your own pleasure portal where you will be flooded by rose gold light as we invoke the presence of Aphrodite and connect to the cosmic Venusian lineage of the sisterhood of the rose.
You'll receive a multi-dimensional activation that awakens the cosmic rose code in your 2nd charkra – igniting the light of your womb and expanding your pleasure potential.
Join us for this luscious experience of feminine flow, fanning the flames of pleasure and and awakening your own INNER Aphrodite!
NOTE: Although it is not required, this is a great workshop to attend with a friend/partner.
(*) Every participant will receive an oil anointing ceremony script that you can re-create with others.