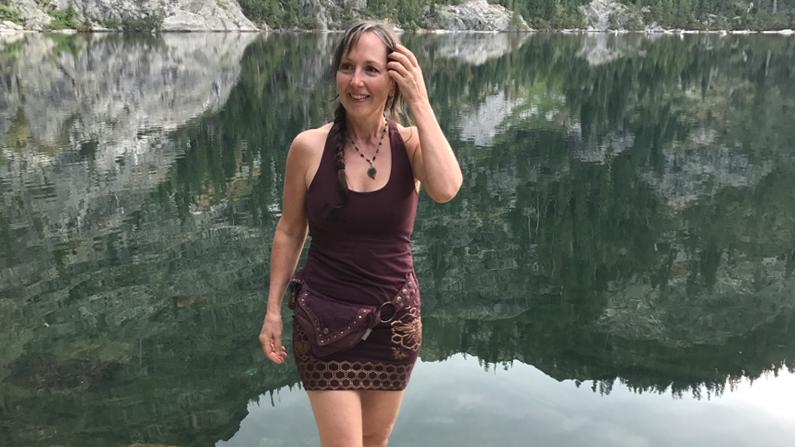 Bio
Elizabeth Diane's lifelong interests have been music and form (sculpture, sacred geometry and architecture) and where they intersect: music in form (dance, cymatics and especially consciousness).  This is her muse for her building designs and visionary graphic arts, as well as Sacred Geometry classes and workshops she leads.
Elizabeth has been designing residential homes and doing website/graphic design at her business, Lucid 9 Design, for the past 15 years.  She has taken her passion for natural building and the patterns of the universe into architecture along an organic, non-traditional path.  She enjoys community collaboration in her designs that are in harmony with nature and that create sacred spaces.
Workshop
Sacred Geometry: Divine Patterns of Creation
Practicing Sacred Geometry is an experiential learning process that opens gateways for soul memory, enhances the mind's capacity to image hyper-dimensionally and reveals our relationships to each other and our connection to Divine Source and the Divine Mother — the birth portal of the cosmos. Sacred patterns can be used for healing and balancing energies. All geometry is "spatial proportion" representing frequency and music! It is a universal, inter-dimensional language and the highest language of the mind.
Elizabeth is offering inspiring ways for you to incorporate Sacred Geometry into your unique creative expressions through drawing, meditation and yantra practice, oracle cards, with some presentations, and heart-centered geometric remote viewing.