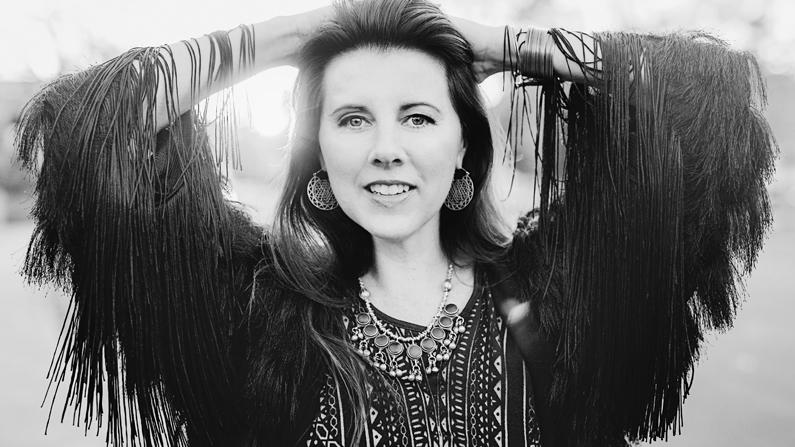 Schedule
DJ:
Friday
8:15pm-9:45pm
Workshop:
Saturday
10am-12pm
DJ Bio:
ALIA is an acclaimed Electronic Music Producer, DJ, Vocalist, and Producer of the Feminine Medicine™ Project based in the San Francisco area.
Inspired by the global bass movement and the sounds arising from the vibrant West Coast festival scene, ALIA's music is an evocative, lush journey into her own blend of bass-heavy electronic dance beats, melodic frequencies, gorgeous feminine voices, conscious lyrics, and sacred psychedelic textures. Described as feminine and fierce, elegant and gritty, ethereal and primal, her music offers a vast emotional and danceable landscape that unfolds in a pulsing, hypnotic journey that moves both bodies and hearts.
For 10+ years ALIA has brought her special blend of sacred beats to dance hubs around the world. She has performed at respected international festivals and conscious events including Wanderlust Festival, Envision Festival, Lucidity Festival, Enchanted Forest, Beloved Festival, and Imagine Festival to name a few, where she has graced the line-up with world-renowned artists such as Beats Antique, Bassnectar, Emancipator, Phutureprimitive, The Polish Ambassador, The Desert Dwellers, CloZee, Deya Dova, and many more.
ALIA got her start as a resident DJ for Ecstatic Dance which has bloomed into a global movement and she tours regularly bringing her unique healing dance journeys to Ecstatic Dance floors around the globe. Her original music is featured on the soundtrack to the popular documentary series, "The Bloom Series" and appears on many videos produced by conscious creators.
ALIA is the visionary behind Feminine Medicine™, a series of collaborative albums and stage shows that brings more feminine voices to the dance floor. So far she has collaborated with over 30 artists for the albums and the stage shows and she has released "Feminine Medicine Volume 1" and "Feminine Medicine Vol. 1 Remixes". Feminine Medicine Volume 2 is currently in production.
EDMTunes.com said, "ALIA is paving the way for women in the conscious electronic music world" and ALIA was named a "Woman Changing the Planet" by ORIGIN magazine.
ALIA is a mentor to other women leaders through her private mentoring programs, Revolutionary Woman and Feminine Luminary, and she is CEO of her women's empowerment company, Femvolution™.
Workshop
The Revolutionary Woman: Express Your Truth, Be The Change, Leave Your Legacy
So many of us yearn to share our voice and our ideas for how to make the world a better place and yet we can feel held back by our fears. In this workshop through gentle somatic exercises and group dialogue, ALIA will help you uncover some of those fears and gently invite forward the leader within that is here to make revolutionary change in your communities and the world. In this supportive circle we will collectively open into the next level of our expression discovering what your truth is you would like to be a spokeswoman for to be of highest service and unlocking the pathway to your contribution and legacy.